Shrinking violets MV Agusta are not, so of course they've thrown a new Brutale 1000RR into the increasingly bonkers super naked class.
If you haven't been paying attention over the past couple of weeks, the super naked class has just exploded in a shower of ridiculous horsepower. Ducati's new Streetfighter V4 makes over 200bhp, and Kawasaki thought a super naked with a supercharger would be a good idea. KTM are also about to unveil a new Super Duke R. Enter MV Agusta.
The new Brutale 1000 RR is based on the Serie Oro first shown at the Milan Show in 2018. The Serie Oro would have set you back €42,990, whereas this new, mass-produced version will set you back just €29,990 (about £25,000). The upcoming Streetfighter V4 S will cost €22,990 (£19,883). You're gunna have to really want a Brutale with that price.
Mv Agusta claim a power output of 208bhp, the same claimed by Ducati for the Streetfighter V4. Dry weight is a claimed 186kg, 8kg heavier than the Ducati. All pretty impressive numbers so far. And because MV Agusta think top speed is important on a super naked with absolutely zero wind protection, they're claiming it's 'over 300km/h' (186mph).
Meanwhile, with no wind protection save for a tiny dash that's barely higher than the petrol tank, super naked riders in 2020 be like
MV Agusta say the 9988cc inline-four cylinder engine has been inspired by motorsports. Which motorsport? That inspiration takes the form of new valve guides, camshafts, titanium conrods, a revised crankshaft and low-friction piston rings.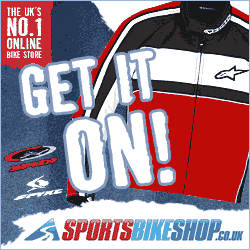 Don't worry, there's also plenty of electronics jiggery pokery going on too, which I shall now list for your pleasure: Four riding modes (Sport, Race, Rain and Custom), ride-by-wire throttle, launch control, cruise control, eight-stage traction control which can be turned off, anti-wheelie, Ohlins electronic semi-active suspension, electronic Ohlins steering damper, and ABS. All of the above can be controlled via the MV Ride app.
The MV also has wings, because it's 2019, and if it doesn't have wings then is it really a bike?
Yes, it is.