Not one to miss out on a good teaser video, Austrian manufacturer KTM have begun teasing a new 1290 Super Duke R.
Updated, November 1
Manufacturers seem to be showing us pretty much the entire bike in their teaser videos this year. Suzuki have more or less completely revealed the 2020 V-Strom, and now KTM have shown us the new Super Duke R.
Ok, technically this isn't the finished product, it's KTM's prototype/test mule and it's very similar to the prototype KTM teased us with before the launch of the first 1290 Super Duke R. Minimal bodywork with none of the gubbins required to make the bike road legal, and some rather tasty looking and sounding exhausts.
The new bike is still unmistakably a Super Duke, and looks pretty similar to the outgoing model, save for the wings on either side. That means it will still most likely be one of the best looking bikes on the market, but the Super Duke has a fight on its hands in 2020.
Ducati have already revealed the 200bhp+ Streetfighter V4, and Kawasaki have also unveiled the supercharged Z H2, so KTM will have to give us something pretty special to take the attention away from those two monsters.
Updated, October 22
We get to see a little (and I mean a little) more of the new Super Duke in the latest teaser video of KTM, with the new episode showing the bike been put through it's paces at Almeria. As with the original 1290 Super Duke R prototype, the example featured has stubby Akrapovic exhausts, which sound epic.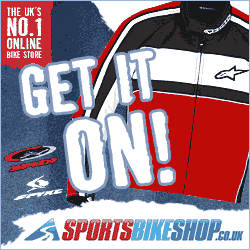 Original story, October 17
The most recent video shows technicians preparing the new model for a track test, with audio of a pretty naughty sounding V-twin overlayed. From what little we see of the bike, it appears the updated model comes with wings at the front.
The video comes just a few days after Ducati's Streetfighter V4 teaser video. With that video revealing that the new Ducati will produce over 200bhp and weigh just 178kg, it will be interesting to see how the updated Super Duke compares when the bike is officially launched at EICMA on November 5. Although with two fewer cylinders, we don't expect the KTM to produce the same amount of power as the Ducati.
KTM look set to have a busy EICMA this year. As well as a new Super Duke set to be unveiled there could also be a new 490cc line up, set to replace the current range of 390cc machines. We also expect to see the new 890 Duke, which was spotted testing back in August. There's also the possibility we could see the 890 GT that was spotted on the roads – again in August.