Yamaha's learner-legal MT-125 has been given a makeover for 2020 to bring it up to date with the rest of the MT range, receiving a facelift and a new LCD dash.
The popular A2 machine has received the same dual bug eyes as it's siblings, and has also gained a third light underneath the eyes, so it looks like a shocked transformer.
There are no gifs of shocked transformers.
The MT has also gained the same LCD dash as is featured on it's bigger brother, the MT-03.
The update isn't just a styling exercise, though. The MT-125 also gets the latest engine from the YZF-R125, which features variable valve actuation (VVA), which maximises torque throughout the rev range by switching between intake cam profiles. There's a new assist and slipper clutch designed to reduce the level of effort required from the rider and to improve stability when changing gears.
The new engine is housed in an all-new Deltabox frame and swingarm, with a revised geometry and shorter wheelbase than the outgoing model. The rear tyre has increased in size – upto 140 section, as opposed to the current 130 section.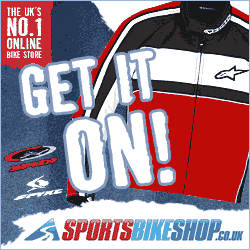 You won't have to wait long to get your hands on the new MT-125 – models are expected in dealers in December in Ice Fluo, Icon Blue and Midnight Black.