Suzuki have started teasing a new V-Strom model ahead of a full reveal at the upcoming Milan Show on November 5.
Updated, October 31
A new video released by Suzuki has given us the best look yet at the new V-Strom, leaving nothing other than the details for the big reveal at EICMA.
The updated model has been given a slight makeover, with a much squarer headlight reminiscent of the Dr Big from the '80s. The beak is also much straighter than that on the current V-Strom and there's a retro red and white colourscheme.
Other changes include a new split seat, remodelled mirrors and a new screen. Those last two should hopefully help with buffeting, which can be a problem with the current model.
The model used in the video appears to be the XT variant, as it features crash bars and wire-spoked wheels.
Original story, October 24
A new V-Strom isn't a surprise – test riders were spotted testing the upcoming model back in April – but don't expect any major changes to the adventure model. From what little glimpses we get of the bodywork in the teaser video, and the spy shots from April, the V-Strom looks set to remain as a softer, cheaper adventure bike.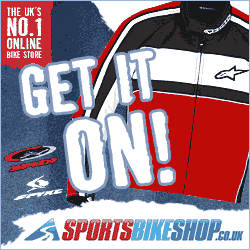 The bodywork in the video doesn't appear to have changed much – if at all – and the sumpguard appears to be plastic, so don't expect it to be able to withstand any serious knocks. The images released in April also showed the test mules with cast wheels, as opposed to wire spokes, which again hints at a more on-road focus.
The V-Strom family currently consists of 1000cc and 650cc variants, and while it's unclear which model the teaser video is hinting at, we wouldn't be surprised if it was both. Neither model has received any major updates since 2017, and at the very least they'll need some engine work to make them Euro 5 compliant.
It's no secret I'm not a huge fan of Suzuki's current range of bikes, and unfortunately I don't expect this new V-Strom to be a bike that's going to change that, but we won't have to wait long to find out.