Italian manufacturer MV Agusta have secured funding for the next five years courtesy of the Sardarov family, after Timur Sardarov was appointed as Chairman of the Board and CEO in December 2018.
As part of the new business plan MV are targeting an annual sales goal of 25,000 motorcycles, which will no doubt be helped by their recent partnership with Chinese industrial giant Loncin Motor Company to manufacture a new range of small capacity bikes. The plan also sees Giovanni Castiglioni switching to an advisory role.
MV Agusta CEO & Chairman Timor Sardarov said: "Over the next five years, MV Agusta's attention will be focused on developing the sales and service network, while investing in product development and maintaining its efforts in digitalisation and technological innovation.
"We are committed to deliver the best products and continue to be a benchmark in motorcycle industry in quality, design and technology. Finally MV Agusta has all the tools to do so.
"Together with the management, we are working diligently to execute the business plan and achieve our objectives which will require an increase of personnel and dedication from all at every level of the company. This will also positively impact the local community in terms of employment and benefit the Varese area related industries."
MV Agusta have had a somewhat rocky recent past when it comes to debt and ownership. In July 2008 Harley-Davidson announced they had bought the Italian brand, but just two years later the manufacturer was sold to Claudio Castiglioni.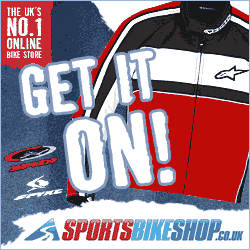 In 2014 Mercedes AMG acquired 25% of MV Agusta, but just two years later media outlets reported MV Agusta was in serious financial trouble to the tune of $40million, at which point MV Agusta bought Mercedes AMG's shares. Black Ocean Group (co-founded by Timor Sardarov) stepped in and took control of a minority stake to steady the ship, and since then everything seems to have been working out pretty nicely. Hopefully this latest round of funding means the historic brand can thrive in the future.