Not content with two new 890cc models, and new electric models, KTM are reportedly close to finishing some of the models which will make up their new 490cc range of bikes.
According to Indian Autos Blog the new engine will power five models; a 490 Duke, RC 490, 490 Adventure, 490 Supermoto and 490 Enduro. You might think KTM's range is starting to look a bit congested, but the new 490s will be replacing the current single-cylinder 390cc range.
Despite this, it's not just a simple engine transplant. The new parallel-twin engine will require more room, which means the frames will have to be modified to take the new engine. With an extra cylinder, and 100cc more, you can expect the power output of the models to jump significantly, too, which could potentially mean the new models would no longer be A2 licence compliant in the UK.
The current 390cc engine produces 43bhp, which is easily inside the 47bhp A2 power limit, but we'd expect the new engine to produce more than 50bhp, given the hike in displacement and the extra cylinder. For those with an A2 licence, KTM would probably offer restricted models to bring the power down to the required limit.
There's no official word from KTM about the new models, but we expect more information at the Milan Show, November 5-10.
The end of the single?
KTM have a long history with the single cylinder engine due to their off-road and supermoto heritage, but could that relationship soon be over? The latest round of European emissions regulations, which come into effect on January 1, 2020, are making bikes cleaner than ever, which means many current models need to be replaced.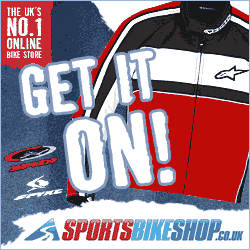 Under the current Euro4 regulations, motorcycles can produce upto 170g/km of carbon dioxide, but that will drop to 100g/km with Euro5. Despite the big jump, KTM's 390 engine would still avoid the cut, as it produces just 80.2g/km of carbon dioxide. It's likely KTM are replacing it with the parallel-twin 490 engine for future emissions regulations, and to keep ahead of the competition.