With new bike season fast approaching, manufacturers have started releasing teasers for their upcoming models, with Kawasaki and Honda out of the gate early.
Honda are teasing a new Africa Twin model with their True Adventure campaign. The video below is actually the second teaser released for this campaign, and shows nothing more than the familiar headlights of the Africa Twin, as well as crash bars and auxiliary lights.
We reported back in June on rumours out of Japan that a smaller Africa Twin was on the way. My maths isn't great, but I'm gunna put two and two together here and say this teaser campaign is for the smaller Africa Twin. The whispers coming out of Japan suggested the new bike would be powered by a 850cc engine, but Honda's True Adventure tag line has me thinking it could be 750 or 650cc.
Why? Honda's first ever Africa Twin was powered by a 650cc motor, but it was actually based on the 750cc motor from the Paris-Dakar winning NXR750. 750cc sounds plausible, and would put the new model up against the Yamaha Tenere 700 and KTM 790 Adventure. While still possible, a 650cc Africa Twin just sounds a little too weedy.
Whatever it is, we don't have to wait much longer. The video ends with a date of September 23, 2019.
A new supercharged Kawasaki
Kawasaki have really taken on the supercharger torch and run with it. The H2 and H2R models were quickly joined by the much more practical H2 SX. And now Kawasaki's Z family of bikes appears to be getting the supercharger treatment.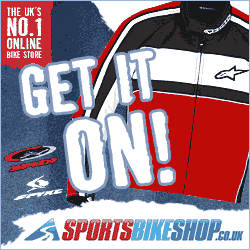 And… that's all we have to go on.
Kawasaki's teaser shows the fins of a supercharger, soundtracked to the unmistakable sound of an inline-four engine, before cutting to their Z logo. If the supercharger is to be added to an existing model, it could go on the Z1000SX, Z1000, or Z900. Let's be honest, none of those models really need a supercharger.
British outlet Motorcycle News seem to favour the SX, due to the upcoming Euro5 emissions regulations – which the SX doesn't currently meet. It makes sense, but won't that be a little too similar to the H2 SX?
There's no word on a reveal date, but expect the model to be shown at the Milan Show in early November.