Chinese brand NeuWai unveiled four electric models at this year's Seoul Motor Show, and the company have now confirmed that all models will ship in 2020.
The manufacturer, who are owned by Songuo Motors, will be releasing two electric scooters, alongside a 'sportsbike' and 'touring' model. The quote marks are there for a reason.
Let's start with the sportier model, the MF104. This model has a 19kWh battery, which NeuWai claim is good for a range of 93 miles. Not earth shattering, by any means. The motor in the MF104 can produce a sustained 25kW of power, or 40kW at its peak, which is enough to propel the bike to a top speed of 124mph. Here's the part that's not so sporty. It'll weigh 250kg. That's a lot of bike to haul around.
But let's be honest, the most standout feature of this bike, or any of the four NeuWais aren't the specs. They're the looks, and in my opinion, they're exactly how electric bikes should be designed. Yeah, they do look a bit naff, but NeuWai have really tried to make these bikes look like something out of a manga. They don't look particularly practical (those footpegs) or comfortable, but they're trying to take the design of electric bikes to the next level, and you've gotta respect that.
The MT104 is NeuWai's 'touring' model, designed to look like a futuristic bagger. It shares the same 19kW battery as the MF104, but since it's not the sport model, it only produces a 20kW of continuous power, and 35KW peak power. That reduces the top speed to 93 mph.
But what about the range? This is the touring model, so surely it must have a better range? Well… err, no. Despite the lower power output the MT104 actually has a shorter range than the MF104 – just 87 miles. OK, so it's only a difference of six miles, but it's still silly.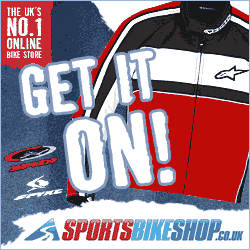 The scooters
Alongside the two electric motorcycles, NeuWai also have two electric scooters; the CN104 and CL104. As you might expect, the scooters are more suited to urban environments, with shorter ranges and lower power outputs. The CN104 is the smaller scooter of the two, and offers a top speed of 55mph and a range of 28 miles from the 2.3kWh battery.
The CL104 has a slightly higher top speed of 62mph, and a range of 50 miles from the 4.7kWh battery.
NeuWai haven't announced when we can expect to see the new models in showrooms, or for how much, or in which countries, but we expect they'll be available in Asia first.