The Ducati V4 Streetfighter and new 959 replacement have been spotted undergoing testing on the road in Italy, ahead of the expected launch in October.
The upcoming models – resplendent in swirly camo paint – were captured on video by a fast thinking bystander as they filled up in a petrol station.
We've pretty much already seen the V4 Streetfighter, and there doesn't appear to be anything new on the test bike in the video. Aside from the camouflage the bike looks completely finished. The Streetfighter in the video appears to have silver coloured front suspension, which suggest it could be the base model rather than the higher-spec S model, which we would expect to feature Ohlins suspension.
The new 959 has also been spotted testing before, but this video is the first time we've seen what looks like the final exhaust design. Ducati appear to have opted for a stubby exhaust, which is a huge improvement on the twin scaffolding pipes of the previous model. This again appears to be the base model.
We don't expect any huge updates to the 959. The bulk of the changes will most likely be aesthetic to bring the smaller Panigale inline with the V4.
Ducati opt out of EICMA launch schedule
Traditionally, manufacturers reveal their new models at the Milan or Cologne Shows, and this year it's the turn of Milan (November 5-10), but Ducati have decided to skip the launch bunfight this year. Instead, the Italian manufacturer will be hosting their launch event on October 23 in Rimini.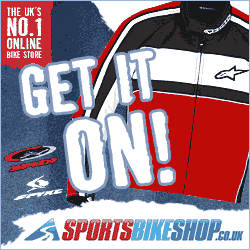 That means Ducati will get the headlines all to themselves two weeks prior to the Milan Show. As is the norm in the digital era, the whole event will be livestreamed for those watching at home. Which makes us wonder; why even bother hosting an event, and having the world's press travel to said event at all?