Former GP racer Jeremy McWilliams has been snapped putting a test mule KTM 790 Duke through its paces on track, with rumours circulating the parallel twin could be getting a capacity hike to 890cc.
Motorradonline.de first published the pictures, which show what appears to be a pretty standard 790 Duke laden with wires and data logging equipment on the rear seat.
The 790 Duke was only released in early 2018, and two years seems like a short lifespan for a bike. It's not uncommon for manufacturers to roll out minor upgrades on models after a couple of years, but adding 100cc to the engine is a significant undertaking.
If the 790 Duke is to be replaced by the 890 Duke, the question is, why? Emissions. It might only seem like yesterday that Euro4 regulations were put in place, but on January 1 2020, all motorcycles must meet the newer, stricter, Euro5 regulations.
Euro4 allows motorcycles to produce upto 170g/km of carbon dioxide, but for Euro5 that limit will drop quite significantly, to 100g/km. The 790 Duke produces 102.9g/km. Chances are getting rid of those 2.9g/km from the 790cc parallel-twin engine was tough to do without losing too much power or torque, so KTM decided to up the engine size.
This results in an engine that doesn't have to work as hard to produce the same, or more power, and thus pumps out less carbon dioxide. To support this, Roman Kadicik, the photographer who snapped the photos told Motorrad Online that the bike sounded 'duller' than a standard 790 Duke.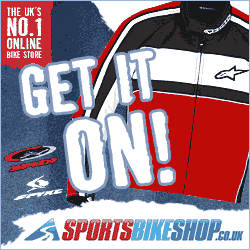 Motorrad put forward the idea that the 890 Duke could also be an R model that's more focussed than the standard 790 Duke. The 890 Duke R would then, eventually, become the standard Duke, and the 790 Duke would be retired completely. This makes sense if dealers and manufacturers can once again take advantage of derogation when Euro5 comes into force.
Derogation was something that manufacturers and dealers leaned on when Euro4 regulations came into law, as it gave them a further two years to sell smaller numbers of Euro3-spec bikes. If derogation can once again be used, that means you'll still be able to buy current Euro4-spec bikes for two years, until December 31 2022. In theory KTM could sell what stock they have left of the Euro4 790 Duke during those two years, before having to get rid of the bike completely. Once those two years are up, we'll be left with the KTM 890 Duke as the mid-level naked bike.
It's not just a potential engine upgrade, though. The test bike also appears to feature different Brembo calipers, Brembo radial brake pump, and adjustable forks. All of which give more weight to the theory that this is an R model.
What about the KTM 790 Adventure?
I'd expect KTM's mid-capacity adventure range to stay at 790cc for the foreseeable future as it only produces 98g/km of carbon dioxide – that's within the Euro5 limit. Having said that, it might not be particularly cost-effective to produce two very similar engines, when KTM could just produce one, 890cc engine for both model ranges.
The Kramer 890
Kramer Motorcycles are a German company that build track bikes, and one of those happens to be the GP2R, which uses a 790 Duke engine that's been upped to 890cc. This engine produces 130bhp and 100Nm of torque, quite an improvement on the 103bhp and 87Nm of torque that the 790 Duke produces.
We wouldn't expect an 890 Duke to produce quite this much power and torque, though, as KTM have those Euro5 emission regulations to worry about, and they need to make the new engine reliable.
With no major styling updates to worry about, we could see the 890 Duke at this year's Milan Show in November.