Finnish company RMK have begun testing their E2 electric bike, which features an innovative hub motor… housed in a hubless rear wheel.
RMK first revealed renderings of the bike about a year ago, and they were quickly followed up by a physical model, which the company showed off at various motor shows. And now, just one year after the first designs we shown to the public, the bike is undergoing testing on track.
The company took their prototype build to the Alastaro race track in Finland, where they focussed on testing the functionality of the bike as well as the range. That range, RMK claim, is anywhere between 120 and 180 miles, depending on riding conditions, which certainly isn't terrible.
Here's what RMK said after the test:
June and July were very important months for the E2 as we ramped up our testing programs. A highlight of our testing involved a visit to the Alastaro Racing Circuit. The team put the E2 through its paces for over six hours of throttle-on time, testing range, and general functionality. There was a buzz of excitement and smiles all around after seeing the E2 really get to work on the track.
The pictures taken during the test show that the E2 has two sets of footpegs. One set is positioned further back, to give a sportier riding position, while the other set is positioned further forward. Usually, forward controls are there to offer a more comfortable and relaxed riding position, but in the case of the E2 they appear to put the rider in a seating position similar to that of the Triumph Bobber. The rear footpegs appear to double as the pillion footpegs.
RMK claim the E2 will have a top speed of 100mph, and you can reserve yours now, with a deposit of just €2000. Once you've secured your bike, the E2 will cost a further €23,000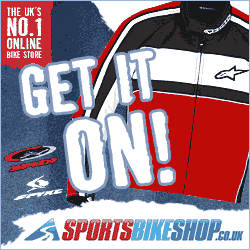 The electric bike market is starting to create some real buzz.
It's great to see innovative designs coming from manufacturers like RMK and NeuWai, designs that could attract customers who perhaps otherwise wouldn't think about getting on two wheels. Okay, so electric bikes are still pretty expensive, and they can't quite compete with traditional motorcycles when it comes to range and charge times, but give it a few years and I think well see some electric bikes that will be able to seriously compete with petrol bikes.
Source: Electrek