Production of the Curtiss Zeus 8, a bike which appears to be powered by elongated tin cans, has begun, with the first 100 expected to be available to the public by 2020.
Okay, so it's not powered by beaked beans. The Zeus is actually an electric motorcycle. Proof once again that you don't need to design electric bikes that look like boring conventional motorcycles. You can actually make them look cool.
Curtiss have partnered with additive manufacturing specialists Fast Radius to produce the Zeus, and they'll also help Curtiss produce new models in the future. What's additive manufacturing? It's the creation of parts via the addition of new material, like 3D-printing. Traditional manufacturing would be classed as subtractive. You would start with a lump of material, and carve out the shape you want, leaving you with lots of waste product.
H. Matthew Chambers, CEO and Chairman of the Board for Curtiss, commented:
"Curtiss' mission is to create sustainable, desirable, intergenerational, mean, clean, and green future-proof hot rod motorcycles. Fast Radius' best-in-class hybrid manufacturing approach and operational efficiencies will enable us to deliver the Zeus on time, satisfying the strong demand from our global audience."
Don't be expecting those first 100 Zeus to come cheap, though. If you want one sitting in your garage, you'll be looking at an outlay of $75,000. But fear not, Curtiss are planning on building more models; the Hades, Psyche, and Eros, two of which will be priced similar to the Harley-Davidson Livewire, which costs about £30,000.
The Curtiss Zeus 8
The Zeus 8 is comprised of an aluminium and carbon fibre monocoque frame, which houses eight cylindrical batteries arranged to mimic a V8 engine. Those eight battery packs hold 16.8kWh of battery. To put that into perspective, the Livewire features a 15.5kWh battery.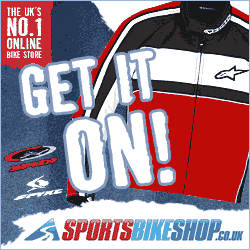 Curtiss haven't mentioned the range of those batteries, but since they're using a huge 160kW (217bhp) motor, we expect the range to be quite modest. Comparing the Zeus again to the Livewire, the Harley, produces just 78kW (104bhp), and has a claimed range of 110 miles.
Electric bikes are starting to get exciting.