Not content with having one new bike snapped in the past week, KTM test riders have now been spotted testing what appears to be an 890 Duke GT, or something of that ilk.
The pictures first appeared on US site Ride Apart and show what seems to be a mash up of the current 790 Adventure and 790 Duke. The bike appears to be mostly based on the 790 Adventure, with the same exhaust, tail design and lower front fairing. Where it differs from the Adventure is the rather tall looking tank – which is no doubt hiding something – the front fairing and the wheels, which are 17 inch cast items.
What this will give us will no doubt be something between the Kawasaki Versys 650 – also a parallel twin, and the current 1290 Super Duke GT. The mystery bike doesn't appear to be as tall as the 790 Adventure, although that could just be the smaller wheels, so expect it to be much closer to the GT when it comes to riding dynamics.
We don't really have much else to go on, but this is the type of bike I really enjoy. I haven't ridden the 790 Duke, but it's exactly the kind of bike I usually enjoy; a twin-cylinder engine, with a playful chassis. This 890 Duke GT, or whatever, will add a little bit of practicality without removing any of the fun. In fact, I don't know about you, but often I find long travel suspension bikes more fun, so this could be a real winner.
Don't be surprised either, KTM have a history of creating excellent long travel road bikes. The Austrian manufacturer arguably created the class back in 2009 with the 990 SMT, which was a brilliantly versatile and fun bike that KTM perhaps unleashed on the biking a world a few years too soon.
The new model would pretty much sit in a class of one. It doesn't look quite practical or comfortable enough to go up against the likes of the Yamaha Tracer 900 or MV Agusta Turismo Veloce, both of which are pretty serious touring machines. I can't imagine this would bother KTM, a company that have a history of creating brilliant machines that stand out from the crowd, both in design and performance.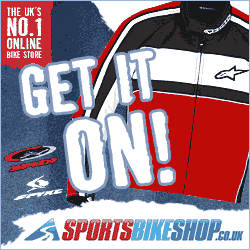 Head over to Ride Apart to check out the spy shots, unless you're quite happy looking at the janky Photoshop effort above.