Official manufacturer YouTube channels are normally fairly predictable. They're full of promotional videos for new models, and maybe some videos explaining specific technologies. Yamaha do things a bit different.
Head over to Yamaha Motor's official YouTube page (so yes, that includes powerboats and other things), and you'll see all the usual promotional videos, you'll even see a handful of helpful videos showing you how to service the suspension forks on your Yamaha Serrow.
These videos are not, however, the most recent, or most eye-catching videos. No, the ones that truly stand out are Yamaha's, err, knitting and felt videos. Because of course you want to know how to make a Yamaha SR400 piston out of felt.
What do you mean it never crossed your mind?!
Yamaha have you covered for some of their other products, too. How about a knitted replica of their EF1000iS portable generator? No?
OK, well what if I told you you could create your very own Niken out of felt?!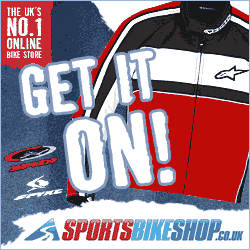 Wait, I've got it! This is the internet after all, so what you really want from the official Yamaha Motor YouTube is a video series taking you through the process of knitting your own cat!
Perhaps the weirdest thing about these videos – aside from the content – is that they're all uploaded in the wrong order. The first Niken video Yamaha uploaded was the fourth video in the series.
As you can tell I'm pretty enamoured with all these silly knitting videos, but perhaps that's not your thing, perhaps you prefer to keep limber. That's funny, because Yamaha also seem to be getting into the yoga/stretching game, and you can watch those videos in any order you want.
Why are you still here?! Get your knitting needles out and start making a cat, or something.