Last year, our favourite electric scooter brand, Gogoro announced they were teaming up with Yamaha, and now the first fruit of that partnership has been revealed, in the shape of the Yamaha EC-05
Just like the Gogoro scooters, the new Yamaha  will feature removable batteries for quick, road side swaps. It's believes almost all of the inner-workings of the new bike, including the powertrain, have been designed and built by Gogoro, with Yamaha focusing on the design of the bike.
With that in mind, and although no official figures have been released, we can expect the EC-05 to hit a top speed of around 53mph, and be good for 60 miles of range.
Unfortunately the EC-05 will only initially be available in Taiwan when it is released in August, the same country where Gogoro already have a 97% share of the electric scooter market. It will be interesting to see how much – if any – difference an electric scooter from a more established brand would have on that number. But, having said that, I imagine the Yamaha would come with a slightly higher price tag, due to the prestige which comes with the name.
Will we see these in Europe any time soon? It's hard to say, but Gogoro are already in Berlin and Paris courtesy of ride sharing apps, so perhaps we'll see a few Yamahas added to those numbers.
Personally, I'd love to see both the Gogoro and Yamaha in London. Ride sharing might not be the best decision for London, since those who have motorcycle licences tend to have their own bikes, but I'd love to see them used by Deliveroo, Uber Eats, and other courier services around the capital. Those guys seems to be out on the road every hour of every day, and the more electric vehicles on the streets the better.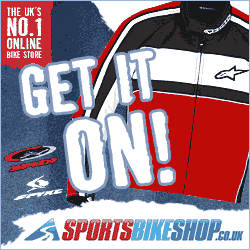 The unveiling of the Yamaha EC-05 perhaps also marks the start of the big four's foray into the electric world proper. We know they're interested – Kawasaki are working on their own removable battery technology, Yamaha are also trying to figure out where the charging socket should go, and all of the big four are working together on battery technology. I wonder if we'll get any electric announcements at EICMA later this year?
Side note: Yamaha Taiwan's YouTube channel isn't anywhere near as good as Yamaha Motor's.