You may have noticed that Motofire has returned to the world of online motorcycling after a brief hiatus, and we're now determined to make it bigger and better than ever.
But we can't do it alone. Even from the beginning, Motofire wanted to give a voice to those who perhaps wouldn't have otherwise been heard. Over the last few years, Motofire has given young, aspiring journalists their first taste of online journalism. And many of them have gone on to bigger and better things.
We want to ramp up our output here at Motofire, and we want to give young, new writers and two-wheel enthusiasts the chance to make their mark. If you think you'd be a good fit for Motofire then get in touch.
We try to be different. We're not so much bothered about getting the news out first as we are bringing you a piece that will actually entertain you. We're equally as fascinated by the galactic power figures of today's superbikes as we are by Keanu Reeves voicing a Canadian Evel Knievel. And we're extremely excited about electric bikes and future technology.
If you think you can write news stories that are fun and engaging while also delivering all the facts, get in touch.
If you've got strong opinions on anything related to two wheels, get in touch.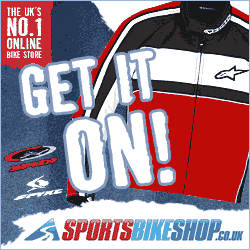 If you've never written more than a Facebook status, but are unhappy with the state of the online motorcycling world, DEFINITELY get in touch.
What are you waiting for? contact@motofire.com