Bespoke motorcycle builders Auto Fabrica have teamed up with BMW to produce the stunning Type 18, above. And the best bit? There will be 26 available to buy.
If you follow the custom bike scene, you'll know Auto Fabrica are absolute masters at making incredible bikes, whether they be simple, old school machines, or futuristic pieces of rolling art. The new Type 18 falls into the latter category.
Auto Fabrica have taken inspiration from BMW's aviation history to create a bike that has bigger and prettier wings than anything seen in the MotoGP paddock. The team didn't just look to the past during the build, they also looked to the future – using a mixture of traditional aluminium coachwork, and 3D printed parts for the body.
The long, swooping exhausts are completely handmade, and I think you'll agree, make a terrific sound.
To keep things sleek up top, Auto Fabrica went with an incredibly minimalist seat unit, and even went with a recessed fuel filler cap, to keep the lines on the tank perfectly smooth. But for me, the bits that really make the bike pop are the winglets and other sections of bare aluminium. Those fork winglets look incredible with the orange trim, and those little squares either side of the headlight really help to make the bike look aggressive. In fact, the moment I saw the front of the bike it reminded me of the Geth from Mass Effect. And they're super cool.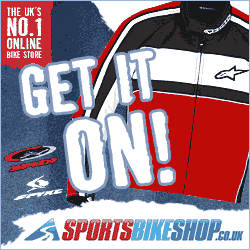 Auto Fabrica don't just make things look good, they make them move good, too. To that end, the Type 18 is fitted with fully adjustable Maxton suspension both front and rear.
There's no word on price yet, but we can't imagine they'll be A) cheap; and B) around for long; so get breaking into the piggy bank.