They really don't.
There is no doubting that the MV Agusta Super Veloce is a good looking motorcycle. Some might even go so far as to call it a sexy motorcycle.
So why does the Italian motorcycle manufacturer feel the need to hide their engineering and design prowess within what is essentially glamour photography that wouldn't feel out of place on a cheap, roadside garage workshop, or as the cardboard 'tease' beneath a series of cheap bar snacks?
Does one of the most desirable names from what is an arguably, already in trouble motorcycling industry really need to choose the reductive marketing practices of the 1970s and '80s? Especially when one of the growing sections of the motorcycling community is female riders? (No, they do not – Ed.)
A cursory look at the state of motorcycling in the later years of this first, 21st century decade should be enough for even a slightly progressive company to realise that biking needs to align itself with women riders, not potentially alienate them.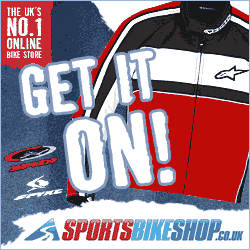 Take for example this CBC article published in January of this year, which goes to great lengths to highlight some of the steps that some areas of the industry are taking in order to redress the balance and to attract female bikers.
"A survey released in November 2018 by the Motorcycle Industry Council in the United States found one in five motorcyclists are women, nearly double the percentage in 2009."
Just look at the opening quote from that CBC article? 'I come from the days when females were — pardon the phrase — the bitch on the back'.
Heather Thomas, the women rider interviewed for that piece goes onto say that, 'I come from that background, so you learned to deal with that. It's changed significantly, it's not like that anymore.'
Yet somehow, MV Agusta don't seem to understand this. Or perhaps they don't need to care?
This certainly isn't the first time during the Super Veloce campaign that they've produced this kind of work. A similar Instagram post was made a few days previously, in order to announce the opening of their order book for the admittedly glamorous motorcycle. And the negative comments towards these images were of a very similar nature; but it hasn't appeared to make them pause for thought.
Still, this is just a marketing campaign right? And there's no major issue in the marketing department of the Italian firm harnessing the long and deep association between motorcycles and scantily clad women?
Well, that could well be a position from which to begin a discussion, were it not for the tagline used alongside the video shoot to go along with the campaign.
"Desire is about contemplation and then, ultimately, desire is about possession" apparently.
Yes, you read that right, and yes this is 2019. And it's very difficult to take that tagline at anything other than face value.
So whilst the rest of the world have spent the past few years wrestling with the questions raised by the #metoo movement and their ilk, it would appear that the marketing [we presume] men behind MV Agusta have been grappling with their father's 1980 soft-porn collection.