KTM and Bajaj are planning on producing electric two-wheelers, with production earmarked to begin in 2022.
The two companies aim to develop motorcycles or scooters with power outputs ranging from 3-10kW (4-13bhp), which would put the new models right in the middle of the new rider/commuter market. It's currently unclear what exactly the two companies plan on producing, but it's believed the new product platform will include both scooters, motorcycles and even mopeds.
The completed machines would be sold and branded under both banners, probably with the mopeds and scooters branded as Bajajs, with the motorcycles branded as KTMs.
Electric bikes aren't new for KTM. They already produce the Freeride E-XC, an electric enduro bike.
KTM also revealed the E-Speed electric scooter concept (pictured) back in 2013, so we know electric bikes are something they've been taking seriously for some time. Whether any scooter produced by KTM and Bajaj would be branded and sold as a KTM remains to be seen, but if it looks as cool as the E-Speed, it would definitely fit KTMs image.
Speaking back in 2013, KTM boss Stefan Pierer said: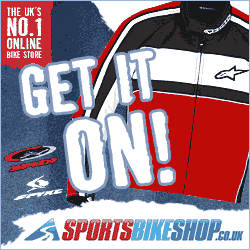 "We at KTM are completely convinced of electric mobility as a perfect complement to conventional powertrains. In the long term, the electric drive will come out on top for short distances – particularly in areas which are highly sensitive from an environmental perspective, like open nature and densely populated metropolitan areas."
Oh yeah, and they were also spied testing some weird electric stand-up scooter thing.
Personally, I'd love to see a naked, electric KTM. KTM's sci-fi aesthetics and orange branding are the perfect compliment for future technology such as electric powertrains. Just look how clean the Freeride E-XC looks without all the need for exhaust and radiator routing.
Come on, KTM, give us an electric Duke.
Electric Duke-a-loo?