Ducati have revealed the prototype V4 Streetfighter, which will compete at the Pikes Peak International Hill Climb at the end of this month before going on sale in 2020.
And yeah, it's all kinds of sexy.
It's believed the production bike will use the same 1103cc engine as the Panigale V4, but whether it will be retuned in anyway remains to be seen. The prototype bike features a sweet ass underslung Akrapovic system, which perhaps hints at the placement of the production exhausts.
Looking at side-by-side pictures of the Panigale and the Streetfighter prototype, it's clear that the new bike really is just a superbike with the fairings ripped off. The tank is the same, the rear subframe and seat unit. Even the footpegs appear to be in the same position, although the race-ready prototype benefits from adjustable items. That points to an incredibly sporty riding position for the Streetfighter, despite the wide bars. The bottom of that engine isn't exactly pretty, though.
The styling of the new model seems to take a leaf out of the design book from the previous Streetfighter. That is, take the fairings off, and just make the front 'fairing' a miniature version of that on the sportsbike. It's a really clever design idea, and I think it works incredibly well on this new model, especially with those huge nostrils. And because this is 2019, of course the Streetfighter has wings.
The wings might seem a bit like overkill, but since they're traditionally used to keep the front of the bike down, they could be even more beneficial on a naked bike, which traditionally has less weight over the front end than a sportsbike.
The finished production bike will be unveiled at EICMA in November, with models arriving in dealers from March 2020.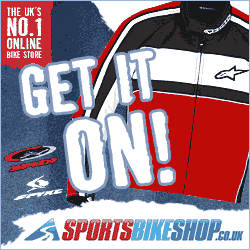 Claudio Domenicali: "The Streetfighter V4 will be one of the stars of the Ducati World Premiere 2020," says Claudio Domenicali, chief executive officer of Ducati. "Streetfighter V4 is the Panigale for road riding; so there was no better stage than the Broadmoor Pikes Peak International Hill Climb for what will be the highest performance Streetfighter ever put into production."
The lucky devil racing the bike at Pikes Peak will be four-time winner (twice with Ducati), Carlin Dunne. The race is set to take place on June 30.