Hideaki Shikama, the man behind the brilliantly named Children of the Discordance, is the man Yamaha tasked with creating clothes that fit both bipedal humans and bi-wheeled motorcycles, and you know what? I actually kind of like it. At least when the clothes are on a human, anyway.
Shikama says he was inspired by Yamaha's 'Jinki Kanno'. Which is defined as
"the seductive exhilaration of being one with the machine that is shared as a baseline when quantifying and integrating it into a Yamaha's performance."
I think they're trying to say their bikes are good.
The whole collection, which is titled Over, has a camo patchwork design to it, which looks pretty cool in places. I especially like how the seat cover transforms into a back pack should you want to undress your bike and carry some stuff on your back.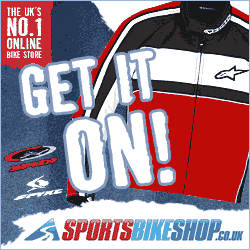 Shikama said:
"I felt a strong affinity with Yamaha's Monozukuri ideal (creating products with an emphasis on craftsmanship and excellence) that values how people feel and sense things more than numbers. Particularly, Yamaha believes that when a person and machine 'become one' and are able to 'communicate' that there's a joy created from that relationship, and that's something I found really special. I think that's also how it should be for clothes and the people who wear them."
Questions. Are the tyre clothes shoes? Are the fork clothes trousers? Are the wing mirror clothes gloves?