Fresh on the heels of the 850cc Honda Africa Twin, we have another rumoured bike from Japan – the Kawasaki ZX-25R.
Of course it's nothing more than a computerised image right now, but here's what we think we know. It'll be powered by an inline four cylinder engine, which could produce upto 60bhp. That's 15 more than Kawasaki's own Ninja 400. How will it achieve that power? With a rev limit of 20,000rpm, of course. It sounds bonkers, but Honda's CBR250RR MC22 also had a 20,000rpm rev limit. That bike came out in the '90s, so it's certainly possible in 2019.
Going by the image above, the bike looks rather premium, with styling similar to that of the supercharged H2. This includes metallic paint and LED headlights. All these details sound very nice, but I don't think they're particularly realistic.
Let's start with the engine. A 250cc inline four cylinder is from a long gone era. An era before strict emissions regulations, and confusing licensing laws. If the bike makes 60bhp, so if you wanted to ride one in the UK, you would have to hold a full, unrestricted A licence. And how many people are going to go for 'just a 250', when they could choose whatever they wanted? Creating a small capacity inline four engine just doesn't make much sense in 2019. If, however, they wanted to produce a seriously sporty twin cylinder machine? I'm listening.
There's also the question of torque, and for this we'll use the screaming CBR250RR and the current Ninja 400. In the early '90s, Honda could squeeze just 23.5Nm out of the Honda. Barely enough to pull the skin off a rice pudding. The current parallel-twin Kawasaki Ninja 400 produces 37Nm. Engine technology has moved on since the CBR, but I can't imagine the ZX-25R producing any amount of torque that would make it useable in the real world. Even the Ninja 400 has to be revved hard if you want to make progress.
I know it's just a computer-generated image, but if it's on the cover of a Japanese magazine you've got to assume they have some insider knowledge from somewhere. The H2 is a seriously expensive machine, with incredibly fancy, almost mirrored paint. Putting that same paint on the ZX-25R (terrible name by the way) suggest it will be a premium 250cc sportsbike. Who wants to pay top money for a small capacity bike? Some people will pay it, but the vast majority won't even entertain the idea. Expensive ZX-25R, or cheaper KTM RC390? I know which I'd choose.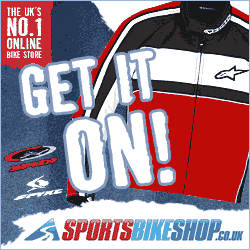 So far it's all looking pretty unrealistic, but the fact it's styled like the H2 suggests to me that a supercharger could be involved. That would certainly take care of the lack of torque, but it would still be an expensive bike. Interestingly, the recently published Global Motorcycle Supercharger Market 2019-2024 report cites future applications of motorcycle superchargers as 22,000rpm and 33,000rpm engines.
Supercharger or not, I'm intrigued by the idea of a high-performance 250cc sportsbike, no matter how financially unrealistic it may be. But for my money, single and twin cylinder machines are still the winners in this market.