Triumph have announced a collaboration with several UK companies, with the aim of developing electric motorcycle capabilities to drive Triumph's future electric models.
The British manufacturer have teamed up with 'three major UK industry and academic leaders' – Williams Advanced Engineering, Integral Powertrain Ltd.'s e-Drive Division, and WMG, at the University of Warwick – in a two year project, which the Hinckley-based firm say will provide input into electric Triumphs in the future.
Triumph CEO, Nick Bloor, said:
"This new collaboration represents an exciting opportunity for Triumph and its partners to be leaders in the technology that will enable the electrification of motorcycles, which is driven by customers striving to reduce their environmental impact, combined with the desire for more economical transportation, and changing legislation. Project Triumph TE-1 is one part of our electric motorcycle strategy, focused on delivering what riders want and expect from their Triumph, which is the perfect balance of handling, performance and usability."
The collaboration will be funded by the UK government's Department for Business, Energy & Industrial Strategy (BEIS) and the Office for Low Emission Vehicles (OLEV). It will ultimately result in the Triumph Project TE-1, which although nothing more than a name at this point, we assume will be Triumph's first electric prototype. Maybe. Or perhaps the project won't result in a physical bike to be shown to the public at all.
Triumph say the project will be organised into four main phases, with one of its key aims being increased systems integration.
Triumph reckon that developing individual components of automotive-based electric drivetrains and optimising them into innovative combined units will deliver sophisticated electric motorcycle systems which reduce mass, complexity and package requirements.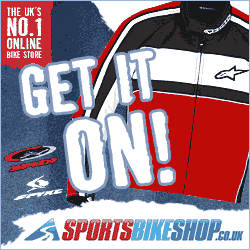 TL;DR
They hope to make their electric motorcycle lighter and simpler.
Triumph Motorcycles will work alongside the partner organisations to accelerate joint expertise in the packaging and safety of batteries, optimum electric motor sizing and packaging, the integration of braking systems including regenerative braking, and advanced safety systems. The innovation and capabilities developed in these areas will input into Triumph's future electric motorcycle strategy.
So who are the other three companies helping Triumph go electric?
Williams Advanced Engineering
You've probably heard of the Williams F1 team, so you probably already know they're pretty good when it comes to making things go fast. But according to their website, they also specialise in aerodynamics, advanced lightweight structures and electrification. In fact, Williams was the sole battery supplier for the Formula E race series from 2014 to 2018, so they probably know a thing or two. They've also signed a deal with Airbus,focussing on how ultra-lightweight materials, battery technologies and electrical cell chemistries could be used in Airbus's Zephyr High Altitude Pseudo-Satellite (HAPS) programme. No, me neither, but it sounds fancy.
Integral e-Drive
Integral e-Drive was formed as a division of Integral Powertrain in 2008 and was almost instantly handed the task of building the electric motors for a limited-run hybrid supercar in 2015. (The Ferrari La Ferrari? I know nothing about four-wheel beasts.) In 2018 they supplied the electric motors and inverters that powered the Volkswagen Motorsport I.D. R to a new outright lap record at Pikes Peak Hill Climb.
WMG at Warwick University
WMG was founded in 1980 to help 'reinvigorate UK manufacturing and help businesses overcome barriers to innovation.' Some of their research focuses on batteries, and manufacturing of electric vehicles. Of more interest, perhaps, is the fact they also put a lot of effort into researching intelligent vehicles. Could that be what is meant by 'advanced safety systems'?
For a fan of hippie-dippie electric vehicles like myself, this is exciting news. So far Harley-Davidson and BMW are the only big manufacturers to seriously dip their toes into the electric market, and it's about time more of them got involved. Japan are starting to take an interest, but we'd expect them to still be a couple of years away from revealing a production-ready electric bike.
Having said that, who knows when the electric Triumph will become reality. This collaboration is planned to last two years, and if everything goes well Triumph will then have to put all of that together to make a production model. At a push we could see a production-ready electric Triumph by 2022.
For me, Triumph could be the manufacturer that bring electric bikes to the mainstream. They don't rush new models out just because they feel the need to. They take their time, and at the end of it they reveal a bike that is ultimately pretty bloody great. Seriously, when was the last time Triumph made a motorcycle that wasn't brilliant? They're pretty much the manufacturer when it comes to retro models, and their 675/765cc engine is, quite frankly, brilliant. The fact they're taking two years to work with industry leaders just to figure out the best way to do it is a great sign. I can't wait to see it.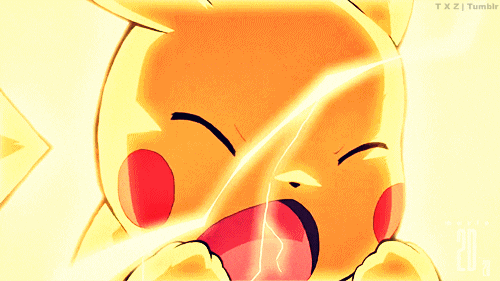 If I had the skills I'd photoshop the Triumph logo onto Pikachu, but I don't, so you'll have to use your imagination.