Fans of sci-fi and fantastical future forms of transport rejoice, there's a self riding bike in the new series of Westworld!
I don't know about you, but I love me some completely unrealistic, most-likely CGI, future motorcycles.
I'm talking Kaneda's bike from Akira, the completely ridiculous Lawmaster from the 2012 film Dredd, Light Cycles, the Batpod. The list goes on, and now HBO are getting in on the act, in series three of Westworld.
Unfortunately, unlike the legends listed above, it doesn't look like the bike appearing in Westworld will get a starring role, as it only appears for a second in the trailer. But it does look cool.
Automatic retractable handlebars for when it's riding itself. An incredibly sleek and minimalist design. A really long seat. Footpegs, erm… on the rear wheel? Yep, all things that make the bike look cool, but none of which would make it good to ride the bloody thing.
Having said that, the bike does look incredibly similar to the Arc Vector, an upcoming electric motorcycle from a team of British engineers who claim it to be the world's most innovative motorcycle. Perhaps the Westworld bike wouldn't be that unrideable after all?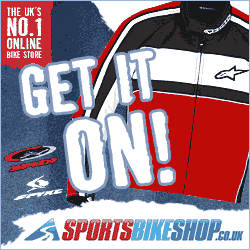 *I've never watched Westworld, and I thought it was set in the Wild West, so this is all very confusing for me.