This weekend the spectacle that is MotoGP finds itself in the heartland of Europe for the fourth round of the already exciting 2019 season.
ICYMI: Last time out at the Spanish GP we saw the reigning world champion, Marc Marquez finish in first place with Johann Zarco and Andrea Iannone closing off the podium spots. But that was 2018, and this is a new year with old faces eager to regain glory and young blood determined as ever to make a name for themselves. So who will reign supreme in Spain?
New kids on the block
There is a Chinese quote that says "good things come in pairs", look at Mulder and Scully, Venus and Serena, even Bert and Ernie. On Friday you would have thought this would apply to the Repsol Honda pair of Marc Marquez and Jorge Lorenzo. The experienced teammates finished in first and second place after the first practice session in Jerez. But…
Fast-forward to qualifying and an unlikely (and somewhat surprising) pair found themselves topping the time-sheets. It was a glorious afternoon for the Petronas Yamaha SRT team, their riders Fabio Quartararo and Franco Morbidelli will find themselves starting from the front row in the top spots on Sunday with both Yamaha's dipping into the high 1:36's. Pole man Quartararo finished the session with a fastest lap of 1:36:880. Marc Marquez finished in third place after holding the top spot for most of the session before the two Satellite Yamaha's sped to the front. Quartararo not only dethroned the reigning world champ for the top spot, he also became the youngest pole sitter ever, a record Marquez previously held!
Familiar faces
Factory Yamaha rider Maverick Vinales will start from fifth on the grid while his teammate and MotoGP veteran Valentino Rossi, who missed out on Q2, will start from 13th. Lorenzo will start from 11th place and will look to avoid any incidents like that of Jerez 2018. It was a disaster for Ducati last year when both Lorenzo and Andrea Dovizioso crashed out in a bizarre incident which also included the now-retired Dani Pedrosa.
Looking ahead to the race, Quartararo and Morbidelli both have the potential to become an iconic duo for the Petronas team after their brilliant performance in Q1, which they will hope to repeat in the race tomorrow. A winning result from these two might just be what Yamaha needs at the moment, you know what Rob Base and DJ EZ Rock said, it takes two to make a thing go right. This might be the case for Petronas on race day.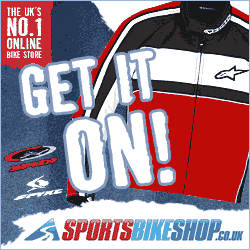 Circuito de Jerez
The Spanish GP is held at the Circuito de Jerez and is one of the older races on the 19-leg calendar. The 4.4km circuit has 13 corners, five left and eight right, with the longest straight being 607m long.