Images have surfaced showing what appears to be an updated Ducati Panigale 959 undergoing testing.
The watermarked images have found their way onto several news outlets courtesy of spy shot extraordinaires BMH Images, who have snapped plenty of important bikes during testing over the years. If you want to perouse the photos of the new bike, head over to Motorrad Magazin, who have a nice little gallery.
It appears as though there won't be major changes coming to the baby Panigale. (what crazy world do we live in where a 955cc sportsbike is considered a baby?!) The bellypan appears to be exactly the same as the current 959, as well as the exhaust. We expect the engine to be an evolution of the current 90º V-twin, and that's fine by me. It's a great engine – one of the best I've ever used on the road. The bike also appears to be the base model, and you can expect to see a swankier S version, complete with Ohlins suspension.
The biggest changes appear to be aesthetic, with the test bike rocking a Panigale V4 nose cone and new side panels, which also resemble those of its larger sibling.
I have just one question, and no doubt it's the same question everybody else has. Will the exhausts look better than the monstrosities on the outgoing 959?
In the spy pictures it looks as though the end cans are missing completely, so it's possible we could see something similar to those ugly shotguns, which would be a shame. Alternatively Ducati could opt for a system reminiscent of their race bikes, which while a little ungainly, would be a huge improvement on the above.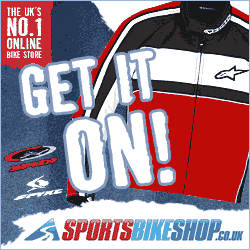 The new bike will have to meet Euro 5 emissions regulations, which is probably why the test mule doesn't appear to have a a finished exhaust yet. But could the new regulations hinder the performance of the new model?
Writing for Bike Social, Ben Purvis doesn't think so. Ben says the 959 engine is basically a sleeved-down version of the same engine that featured in the Panigale 1299. The capacity was reduced with small 100mm bores, compared to the 116mm bore of the bigger Panigale, so any power potentially lost to Euro5 could be regained with some engine changes.
The new 959, which many seem to be calling the Panigale V2 (no thanks), is slated to be a 2020 model, so expect to see it unveiled later this year.