MV Agusta have confirmed the retro futuristic Superveloce will be available in 2020 with a teaser post of the new model on Instagram.
The Varese-based firm first unveiled the Superveloce to the public as a concept at EICMA in 2018, and now we have less than a year to wait to see one in the dealerships.
The arty teaser image that MV have released doesn't reveal any new details, and the bike in the image looks almost exactly like the original concept model. Which leads us to believe that's exactly what it is.
From what we can see there doesn't appear to be a numberplate hanger, or wing mirrors, both of which are pretty important if you want to put a bike into production. That leaves a couple of questions. Will the Superveloce really be ready by 2020? Will it look anything like the concept model? I'm going to be optimistic here and answer yes to both questions.
First, the release date. 2020 is just over 6 months away, but the end of 2020 is 18 months away, which gives MV plenty of wiggle room for a release later in the year. Let's not also forget that the Superveloce is based on the F3 800, using the same frame and engine, so a lot of the bike is already there. All they've really got to do is put a different skin on it. Easy!
Now onto those beautiful looks. When manufacturers make a concept bike they can be as creative as they like. The Suzuki B-King concept unveiled in 2001 looked pretty bonkers, but it also came with a supercharged engine, fingerprint ignition and a huge 240-section rear tyre.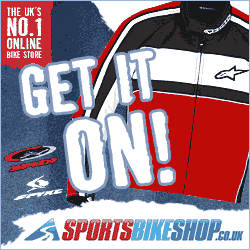 The MV on the other hand, while looking incredibly beautiful, is realistic. There's nothing on the concept bike that's completely pie in the sky. All it's really missing is a numberplate, wing mirrors and some indicators.
We don't expect the Superveloce to be what we'd describe as affordable. The F3 800 currently retails at €17,490, and I wouldn't be surprised to see the new model tip €20,000.