From 2015 to 2018, Kawasaki and Jonathan Rea ruled the World Superbike series. Then, this year, Ducati brought along the Panigale V4R and Alvaro Bautista. Nobody else has got onto the top step since.
Understandably, Kawasaki aren't best pleased about this recent turn of events, and Kawasaki Racing Team Director Ichiro Yoda has come up with an 'easy' solution. Build a small volume extreme superbike, just like Ducati did with the V4R.
Speaking with Speedweek, Yoda said:
"We have to become more competitive and think about a MotoGP-like bike. An extreme bike that we produce in limited numbers. For Kawasaki it is easy to build 500 such motorcycles. But I have doubts about this direction. Is this way right or not?"
Yoda also appears frustrated at the current state of the World Superbike series. In 2015 Dorna, the company behind the championship, brought in cost-cutting measures aimed at getting more bikes on the grid, but this meant many bikes lost power. And now, Ducati have turned up with a what Yoda believes is essentially a MotoGP bike.
"Now Ducati has built a four-cylinder engine whose philosophy seems to be different from that of its competitors. Promoter Dorna has to rethink their philosophy. You have to think about which direction you want to go with your championship. Once they say that they want more motorcycles on the grid. Then they reduce the costs to relieve the private teams. And now everything has changed with the arrival of this Ducati. Should we follow the direction taken by Ducati, or should we stick to the original idea? In the history of the Superbike World Championship, the motorcycles were always based on standard machines, which were available at a reasonable price."
The Ducati Panigale V4R costs £34,995. Certainly not a reasonable price, while Kawasaki own homologation special costs £21,199. Still not cheap, but much cheaper than the Ducati. But Yoda is right, Dorna need to figure out what they want the World Superbike championship to be. Do they want exotic homologation specials, like the V4R, or do they want cheaper machinery that will ultimately put more bikes on the grid?
I kind of like the idea of giving the manufacturers free reign to create the most bonkers bikes they can, since that means we'll get some pretty cool road bikes.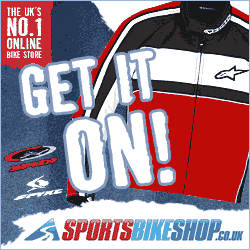 But on the other hand, isn't that what MotoGP's for?
As for Kawasaki's potential homologation special, with MotoGP-derived technology? Sure, Kawasaki have experience in MotoGP, but that experience is from over 10 years ago. Quite a lot has changed in MotoGP since then. The bikes now look like spaceships, for a start.
For what it's worth, Kawasaki used an inline four engine in their ZX-RR MotoGP bike, just like Yamaha. The current R1 engine owes a lot to the engine in the MotoGP bikes, and it's bloody brilliant, although it hasn't had much success in World Superbikes.
Does that mean we could see a ZX-10R powered by a big bang inline four in the future? And where would that fit with the non-homologation special ZX-10R. Would it even be a ZX-10R, or would Kawasaki create a new superbike line to accommodate it?
Kawasaki's last year in MotoGP was 2008, and during that year they were also testing a new 'screamer' engine, which unfortunately never raced. But this engine, you would assume, shares much more with the current ZX-10R engine. And it sounds awesome.