Think of Ducati and you think of beautiful, premium performance bikes, not battery-powered commuter scooters, but Ducati have put their logo on the latest electric scooter from Super Soco.
The scooter in question is the CUx, which while certainly not a Ducati – despite what it says on the side – has some pretty cool features. There's an optional front-facing camera, which can record your rides, keyless ignition, and a pretty snazzy looking digital dash.
In terms of performance things aren't quite as impressive. The CUx, like all Super Soco electric bikes, is aimed solely at urban commuting. With that said, the CUx has a top speed of just 28mph and a range of 40 miles. The range I don't have a problem with. How often do you ride 40 miles around the city in one go? The battery can be removed and charged from a standard wall socket, which means you don't have to worry about finding a charge point, you can just charge it in your living room or in the office. It'll take seven hours to charge at a standard wall socket, which isn't bad if you're charging it at home or at the office.
Unfortunately, as with most electric scooters, the battery takes up what would usually be the underseat storage compartment, so there's nowhere to stash your helmet. or security chain. You do get a small sleeve compartment attached to the underside of the seat, although I'm not quite sure what you'd fit in there. A book, maybe?
Super Soco UK spokesman Andy Fenwick said:
"We're very excited to launch this special Ducati version of our CUx moped, a stunning representation of the Italian brand and helps to add even more credibility to the Soco range. The standard version has already been incredibly popular since its launch only two months ago so we're looking forward to giving riders the chance to purchase this limited edition version."
But a top speed of 28mph? I know, the speed limit in most built up areas in the UK is 30mph so it shouldn't be that much of an issue, but if you hop onto a 40mph dual carriageway you're going to feel a little vulnerable. That 28mph top speed does mean, however, that 16-year-olds in the UK will be able to ride a CUx once completing the CBT.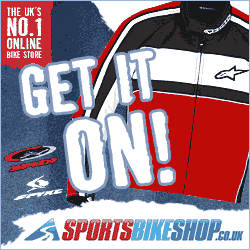 The limited edition Ducati CUx is available for £2,523.75 in the UK, which includes a £55 registration fee. Include the OLEV Plug-in Motorcycle Grant and the price drops to just £2,099. That's £600 cheaper than the Aprilia SR50R.
Ducati told us this was coming
As far back as 2017, Ducati were thinking about electrification and scooters. Edouard Lotthé, Managing Director of Ducati Western Europe, stated that the company would be producing an electric motorcycle and scooter by 2020. So while this isn't strictly a Ducati, the Bologna based firm will surely be pointing at the CUx as proof of their green credentials.
And the electric motorcycle Lotthé mentioned? I'd be surprised if that appeared next year.
Is this the right move for Ducati?
This is the question I keep asking myself when I look at the CUx. I know why Ducati have done it. They're owned by Audi, and the German carmakers have stated they want every one of their brands to have an electric offering in the near future. This is Ducati's for now, without them having to put in serious R&D effort.
It also shows Ducati are thinking about electrification, although I can't imagine Ducati's first actual electric bike been anything like the CUx. I would hope they would stay true to their roots and create a performance-focussed bike. And it has to be red.
Also, do the people who are thinking about buying a bike like the CUx care about Ducati? Do they even know what Ducati is, or are they just looking for a cheap commuter? I guess it works for both companies. The scooter will perhaps attract buyers who wouldn't normally consider a Super Soco, and it gives Ducati visibility in an entirely new market.