This Friday will see FIM and Dorna chiefs celebrate the achievements of the Kentucky Kid.
Somehow it still only seems like yesterday that the world of motorcycling, and motorsports in general, were mourning the loss of former MotoGP Champion Nicky Hayden.
Last year the Texas track officially named turn 18 the 'Hayden Hill' out of celebration of the Honda MotoGP winner and now, two years on from his accidental death, and with the MotoGP caravan returning to the shores of the USA for the Austin GP, the memory of Hayden will be honoured once more.
On Friday April 12, FIM president Jorge Viegas and Dorna CEO Carmelo Ezpeleta – amongst many other famous faces – will be attending a ceremony that sees the official racing governors permanently dedicating the famous '69' race number to the Kentucky Kid.
Then, on Sunday, the Hayden family themselves will take to the starting grid before the MotoGP gets underway, where they will be joined by the Honda upon which Nicky Hayden one the world championship in 2006.
Here's what our MotoGP reporter Hannah Smith wrote about Nicky Hayden just days after the news of his tragic passing was announced,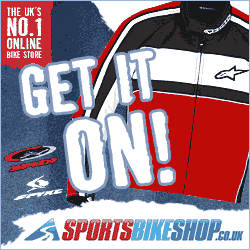 "Nicky was a champion to his core; from the way he raced to his fierce devotion to his family and the way he made time for everyone. He fought for every single position on every lap of every race and never once gave up. He was firm, leaving no room for doubt on track, but he was always fair and he was one of the hardest workers you'll ever know, even in a world that includes nothing but riders who push themselves to the limit constantly."