Japanese BIG FOUR announce potentially game-changing replaceable battery association.
Everybody is talking about electric motorcycles these days, but despite what would seem like a flurry of new bike announcements every week the presence of any of the major motorcycle manufacturer within them has been pretty conspicuous by its absence.
Despite the seemingly cautious, tentative attempt by KTM with their Freeride E-XC, Harley-Davidson's push with the LiveWire and a few Honda hints arriving every now-and-then, the rest of the big boys have seemed content to continue with iterative model updates of their petrol driven stock-in-trade whilst sitting back to see how the market displays itself ahead of them.
Well now, after this joint announcement from Honda, Kawasaki, Suzuki and Yamaha, it looks as if we finally have a realistic plan of attack on show. And it could well be the kind of initiative that will see the likes of Zero, GoGoRo and the various Chinese makers such as Evoke begin to look a little nervous.
There isn't a huge amount of detail in the announcement of course, but what we do know is that the mammoth four manufacturers from Japan will be creating a common technical standard and blueprint for both replaceable batteries, charging technologies and distribution methods (read: charging stations).
"The spread of electric motorcycles requires solutions to problems such as cruising distance and charging time, and replaceable batteries are an effective solution."
– Noriaki Abe, Honda Motor Co., Ltd.
If Japanese press reports of the deal are anything to go by, it would appear that the deal will at first focus on the smaller, commuter-led, electric two-wheelers and, as the press release says, 'Through activities of the consortium, we will conduct various discussions throughout the motorcycle industry and aim to contribute to the realisation of a low-carbon society by the spread of electric motorcycles.'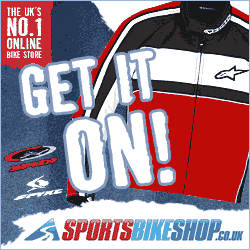 There have been a few battery-based announcements that we've covered before here on Motofire, but what makes this one altogether different is that, for the first time, it looks as if we can finally see the potential direction that the large corporations are intending to take with regards to their mass-market intentions.
Source: Honda