Hiphop producer and French fashion line tease special, customised versions of Veldt's lids – but it doesn't look like they're for sale.
We've written about Veldt on Motofire before, and we're still saving up for the €600 or so that even a simple customised helmet from the Isle of Man based manufacturer will cost us.
Something tells us that Pharrell won't have had to worry too much about budget when looking into producing a series of lids in association with French fashion house Chanel however, what with him being both a producer of some of the greatest Hiphop the noughties ever brought, music artist within his own right and more recently a dedicated style icon.
(We're purposefully ignoring the earworm that was 'Happy' in this list).
The helmets themselves were actually produced for a gender-fluid, streetwear-inspired collection with Chanel that he launched two days ago at the Fashion firm's flagship store in Seoul, Korea.
Titled "Chanel Pharrell", the capsule includes brightly-coloured sweatshirts, T-shirts, tote bags, loafers, sneakers and accessories. And to promote the collection he turned to Veldt and their unique customisation capabilities to produce some one-off designs for the marketing movies.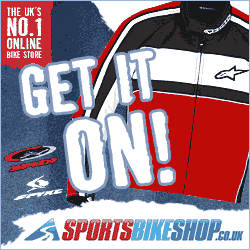 We've not been able to find the lids for sale anywhere on the company website however, nor could we locate them within the various Chanel channels, so it could well be that these are truly unique one-offs that were produced purely for the designer and never intended for sale.
BUT if you really want to get in on the high-fashion helmet game, then you could always use Veldt's configuration machine and get lost in the myriad options available.
But we suggest you keep an eye on the price as you go… We've hit over €1000 easily for the cost of some of our amazing designs!
Motorcycling and the world of fashion have combined more than a few times over the past few years. So the next time someone tells you that biking is for middle-aged old men in grey textiles you'll now have something to argue back at them with.