Mugello and the Italian Grand Prix; the two are inseparable.
Trying to separate an Italian from their pasta would possibly be easier than trying to take this race away from the lush green hills of Toscana.
Mugello is MotoGP's Mecca. After all, racing could easily be deemed a religion. And every year, the pilgrimage to the Autodromo del Mugello takes place, with over 100,000 fans (many of them the "Popolo Giallo") flocking to fill every available piece of space around the 5.2km circuit.
I adore Mugello; most people do. It is a track so beautiful in both design and location that it looks as though it were carved out of its surroundings by the Roman Gods themselves.
It has everything you could want; slow corners, fast turns, sweeping curves, quick changes of direction, tricky off-camber sections, changes in elevation, hard braking and the most thrilling straight you're ever likely to find.
But as much as it pains me to admit it… Mugello is not perfect. As bikes get faster the limit of what is safe continues to be stretched. There are walls that are simply too close, in particular down the side of the front straight, there are other areas where there isn't enough run-off and in general, there's not much room to resolve either of these things.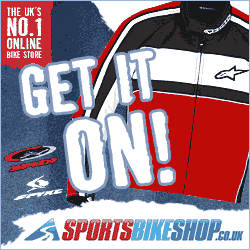 Safety has to come before sentiment and there's a possibility that one day we might lose Mugello. But for now, at least, it's the best place on Earth to watch MotoGP and this weekend promises to be another memorable Italian Grand Prix.
Mugello is as uncompromising as it is breathtaking. It gives no mercy, so don't waste your time asking, and while it doesn't know compromise; the riders will have to.
To make it to the end of 23 laps and come out on top, they'll have to push themselves physically and mentally to the limit. To find the best possible setup to negotiate the 15 turns that weave their way through the valley they'll need to find a balance between agility and stability. The first corner of San Donato puts the emphasis on braking, but place too much importance here and you'll struggle around the rest of the lap.
Honda's Giacomo Guidotti highlighted the downhill Casanova-Savelli section as one of high importance, saying that turn 6 & 7 were a "key point.. to be fast there means to make a very good split 3, which is an important section", while also pointing out the need for strong acceleration, in particular for the exit of the last turn of Bucine.
Mugello is a track so beautiful in both design and location that it looks as though it were carved out of its surroundings by the Roman Gods themselves.
The crew chief of home hero Valentino Rossi, Silvano Galbusera, raised another of Mugello's perils; the crest on the straight, "don't try to create a lot of downforce on the front and lift the rear because over the limiter, the revs, maybe the engine suffer more". Downforce means aero and KTM's Paul Trevathan felt that aero could potentially be a drawback at Mugello, due to the turning agility and top speed needed.
The speed of Mugello would traditionally suit Ducati, but Honda have got closer. The hard braking tends to favour both of them, while the flow of the sweeping curves would usually scream Yamaha, and now possibly Suzuki.
Since 2011 Yamaha, and more specifically Jorge Lorenzo, have only been beaten twice. Once in 2014 by Marc Marquez and then again last year by Andrea Dovizioso. This year? Yamaha are still struggling. Rossi didn't have a great test at Mugello earlier in the month, while Vinales claims to be feeling slightly more positive after testing in Barcelona last week. Marquez is running away with one hand already outstretched to take his 5th MotoGP championship trophy and is undeniably the rider to beat coming into this weekend. While Dovizioso is still the rider most likely to beat him and has a lot to make up for after crashing out in Le Mans. As does Zarco, who sent his home victory hopes spinning into the gravel along with his M1 last time out. If Yamaha are going to put up a victory battle, it might be a black bike rather than a blue one throwing the punches.
In France, Jorge Lorenzo made one of his characteristic rocket starts before dropping back in the race. A lack of support from the fuel tank of his GP18 means that despite being one of the fittest riders on the grid thanks to endless hours of training, the effort of supporting himself, particularly under braking, drains him of energy. After a positive Barcelona test, Lorenzo hopes to have some ergonomic changes for this weekend that should help him be more consistent over race distance.
Elsewhere, Dani Pedrosa is still recovering from both his broken wrist and the hip injury but while he's not at 100% he's better than he was. Alex Rins prepares for his first MotoGP race around Mugello after missing last year, along with the rookies Morbidelli, Luthi, Nakagami & Simeon. There will probably be a little flutter of nervous excitement for them as they head out on the big bikes for the first time in Italy, but they won't even begin to compare to how Aleix Espargaro will be feeling in Camp Aprilia, as he and his wife prepare for the imminent arrival of their twins.
One thing we probably don't need to be nervous about this weekend is the weather. It should be sunny, and more importantly dry, for all 3 days. And the riders are going to need that dry track time as they have 4 front tyres to evaluate rather than the usual 3. After testing earlier this month Michelin asked to be allowed to bring an extra addition to the allocation to make sure they covered all the bases. The front slicks will be in the usual soft, medium and hard compounds and all with a symmetric configuration, while the new addition is another hard front that will be asymmetric with a harder right shoulder. For the rear, it'll be a choice of soft, medium and hard, with the soft being symmetric and the others being asymmetric.
In 2017 Mugello gave us a trio of Italian triumph, with Dovizioso, Pasini & Migno all standing on the top step to the glorious sounds of Fratelli d'Italia being sung back at them. This year, almost anything could happen and guessing who will win could prove as insightful as reading tea leaves, although Marc Marquez remains the favourite.
At Mugello the noise never really stops, it just moves. When the roar of bikes on track ends, the campsites on the hills come alive with music, engines and fire.
Mugello is one of the last of a dying breed of race tracks; it's unapologetically brutal and yet breathtakingly beautiful with no contradiction between the two. Assen might claim the title "Cathedral of Speed", but Mugello isn't just any place of worship, it's St Peter's Basilica.
So buckle up and get yourself ready for an Italian feast of speed, bravery and noise. And most importantly, remember; Al Mugello non si dorme.