Mugello. A ribbon of perfection nestled in a lush green Tuscan valley and the destination of the yearly MotoGP pilgrimage to its sacred asphalt.
Yellow is the colour of Mugello, challenged only slightly by the beauty of il Tricolore and the heat of the Ducati red. The "Popolo Giallo" (or yellow people for the non-Italiani) dominate and with Valentino Rossi on pole, the excitement and tension within the Autodromo del Mugello was at one of it's highest points since the golden era of the Italian master.
As the polesitter made his way around the 5.24km track to the grid, the usual spontaneous combustion of his followers took place, bathing much of the circuit in that familiar yellow haze, and he was manoeuvred into his grid place to the soundtrack of a deafening chant of "Vale Vale Vale".
If you want a partisan crowd nowhere does it better than Mugello, and they're quite good at the patriotism side of things too, with a rousing rendition of the spine-tingling Fratelli d'Italia echoing through the hills, something only the roar of the Frecce Tricolori could drown out as they bathed Mugello in the green, white and red of the Italian flag. In itself, it was a sight that had paddock veterans staring at the sky in awe, but combined with the atmosphere from the fans and the anticipation of the 23 laps ahead? It was an unbeatable spectacle that left the grid sitting in a haze of smoke thanks to the planes and flares.
When the smoke cleared the riders headed off on their warmup lap, and the 90,000 attendees along with millions worldwide settled themselves in for a rollercoaster 40 minutes. The track temperature was as high as the anticipation, with 51 degrees promising a punishing time for the tyres. The majority had the medium front in but Rossi, Marquez, Dovizioso and Vinales went for the hard asymmetric option, while Pedrosa and Pol Espargaro chose the symmetric. On the rear, it was mostly softs, with the medium being the tyre of choice for Rossi, Vinales, Zarco, Pedrosa, Crutchlow and Miller, with Marquez being the only rider to opt for the hard compound.
As the lights went out in Italy, it was unsurprisingly Jorge Lorenzo that got the best start as his Ducati rocketed off the line, giving him a secure slot into the lead down into turn 1. Marc Marquez made a good start from 6th but ran in too hot at San Donato and as he tried to claw back positions he had contact with Danilo Petrucci at turn 2, forcing the Italian to run off-track while the World Champion moved into third behind polesitter Valentino Rossi.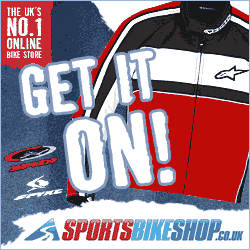 The turn 2 of Luco proved problematic for Dani Pedrosa and Takaaki Nakagami as both of them hit the floor 2 corners in. This time it was Pedrosa's fault as he'd touched the rear of Bautista as he tried to pass Nakagami; a mistake that resulted in him taking both of them into the gravel. Nakagami was able to rejoin eventually after going back to the box but had to contend with damaged handlebars.
The final corner of Bucine saw another double crash as Scott Redding and Karel Abraham hit the floor. Abraham had lost the rear at turn 15, with his bike then taking out Redding's Aprilia and rounding out a difficult weekend for both of them.
On lap 2, Maverick Vinales had dropped down 8 places from his starting position of 3rd, but while things weren't going well for the Spaniard, they were far worse for Jack Miller who crashed at turn 4 and Tom Luthi who hit the floor at turn 15 after losing the front trying to pass Simeon. By the end of the second lap, 6 riders had crashed, which didn't exactly bode all that well.
At turn 1 at the start of lap 3, Marquez made his move on Rossi, moving up the inside of the Italian on the brakes, while Petrucci was recovering from his clash with the Championship leader by putting in the fastest lap of the race.
Out front, Lorenzo was slowly but surely opening up his lead, with Marquez, Rossi, Iannone, Dovizioso, Rins and Petrucci all following in a group.
Lap 5 and Marquez's championship lead took it's first hit as he slid out of the race at turn 10 of Scarperia. And when I say slid, I really do mean he slid.. he tried so hard to save it and if he'd had a bit more asphalt he probably would've done, but once you hit gravel that's game over. His determination left one hell of a black line behind him though. Thanks to a bit of help from the marshals, Marquez was able to rejoin back in 18th but it wasn't going to be a 4th successive win for the Spaniard. 10 out of 10 for effort, but no points for the championship in Mugello.
Dovizioso made his move on Iannone shortly after, moving the Ducati rider into 3rd behind Rossi as his team-mate continued to pull away at the front.
2 laps later and Dovi moved past Rossi at Arrabbiata 1 to take second, with Valentino then running wide at turn 1 on the next lap, allowing Iannone to move through into 3rd.
By lap 12, Lorenzo led by over a second and back in the Yamaha days this would've been game over for the rest of the grid. Clear track + Lorenzo = domination. He was confident the modifications to his fuel tank would allow him to maintain his pace longer during the race, because he was less tired riding the bike, but could he take it all the way to the chequered flag?
Behind him, Rossi made it back past Iannone at turn 14, before running wide at turn 15 which let both Iannone and Petrucci past him, with the yellow & black Lamborghini liveried Pramac taking over 3rd as they chased each other down the front straight.
One lap later and Iannone lost two places, dropping back to 6th as both Rossi and his team-mate Rins made it past him, while Lorenzo's lead was now 1.5 seconds over Dovizioso, with Petrucci rounding out an all-Ducati provisional podium.
Alex Rins then made it past Rossi for 4th, but he wasn't able to hold the position long as the Italian duo of Rossi and Iannone pushed him back to 6th two laps later, with Valentino then turning his attention to Petrucci in front of him.
With 6 laps left, we reached the very end of the life of the tyres and riders were having to eek every single drop of grip out of the abused rubber. Petrucci and Rins were both informed by their respective teams to move to mapping 3 in an attempt to smooth things out and nurse the tyres home and while Petrucci struggled Rossi pounced, taking third at turn 4 with a perfect block pass up the inside that left no room for retaliation. Iannone took advantage shortly after, moving to 4th, while Vinales and Bautista had found some late pace and were hot on the tails of the chasing group.
With Lorenzo's lead now over 3 seconds clear of Dovizioso, who in turn was 5 seconds ahead of Rossi, Dovi appeared to make the decision to settle for second and just bring the bike home and by the next lap, Jorge's lead had increased to 4.6 seconds with ease.
It was 2016 when Jorge last turned Mugello into Lorenzo's Land
Iannone made a brief attempt to pass Rossi at San Donato but ran in too hot giving the Yamaha rider plenty of room to cut to the inside line and retake the position. With 4 laps to go, Aleix Espargaro pulled into the pits to retire, marking another disappointing weekend for the Noale factory.
Petrucci, meanwhile, was still going backwards with both Rins and Crutchlow passing him in the final laps, dropping the Italian back to 7th.
On the penultimate lap, Iannone made another shot at taking 3rd from Rossi at turn 1, but as before he ran in too hot giving Valentino an easy move up the inside and he was able to chase down Dovizioso until the end of the race, closing the gap between the Italians to just 0.25 seconds at the line.
But the only gap that really mattered was that of the race winner, as Jorge Lorenzo stormed over the line to take the chequered flag 6.37 seconds ahead of his team-mate after a dominant performance that didn't give anyone else a shot to challenge him. His pace had been unmatchable and unbeatable during the race, with the Spaniard only dropping out of the 1'48s on 4 of the 23 laps (the first and then the final 3).
It had been 2016 when Jorge last turned Mugello into Lorenzo's Land after that incredibly close battle with Marc Marquez that saw them cross the line 0.019 apart. There was no battling this year and as Jorge planted his iconic flag into the gravel in front of the Ducati stand at Correntaio he marked his first win with Ducati and his return to the top step for the first time since Valencia 2016.
There were some who, before he had even thrown a leg over the Desmo, said that Jorge would not be able to tame it. That it wasn't the bike for him. That he was going to follow Valentino into 2 years with no reward.
Those critics got louder as the results didn't come, especially when Dovizioso showed that the bike could win. But Jorge remained firm in the belief that all he needed was a little help from Ducati to become more comfortable and to make the engine a little smoother and then he would be able to show his competitiveness for more than a few laps at the start of the race. The latter came at Jerez, the former at Mugello after productive tests in Barcelona and Mugello. And then the win came too.
Valentino applauded Lorenzo on the podium and embraced him in Parc Ferme
Jorge Lorenzo was hired to do one thing by Ducati; to win a world championship. But while Dovi came close last year, the bike ultimately wasn't ready for that when Jorge arrived at the Bologna factory. You can't expect a rider, any rider, to move from a bike like the Yamaha to one like the Ducati and produce instant results. It doesn't happen.
Dovizioso's success last year might have taken some of the focus away from Lorenzo's developmental needs, prioritising the winning rider isn't too surprising, and possibly explains why such a relatively simple tank addition has only just arrived, when he'd been asking for it months earlier.
Make me more comfortable and I'll win was a belief Jorge stuck to and in Mugello he backed himself up emphatically.
He becomes only the 6th rider in MotoGP to win on two different manufacturers (along with Rossi, Biaggi, Stoner, Dovizioso and Vinales) and the first to do so with Yamaha and Ducati.
The wait was a long one but that will have made the cava taste all the sweeter, and while the fans at Mugello have always jeered Jorge (because he won when Rossi couldn't) it's important to note that Valentino applauded him on the podium and embraced him in Parc Ferme. If there's anyone who knows how it feels to be at Ducati and struggling to win, it's Vale.
But while Jorge did what Valentino could not (important note: completely different situations, bikes nothing alike, different factory structure & management etc), he looks to be following in his former team-mates footsteps by walking out of Ducati at the end of the season. Speaking after the race he said "unfortunately on one side of me I'm sad because I believe if these pieces that I needed arrive much earlier, maybe 4 months earlier, now I would say to you I stay in Ducati and I have now 2-3 victories, but unfortunately arrive too late.. now it's too late and next 2 years I will be with another bike".
Ducati team boss Gigi Dall'Igna was slightly more caged in his words saying "I think it's really difficult that he stay with us, but never say never, see what happens in the next weeks".
The reality is that Jorge had clearly made up his mind that he's going and next year we're most likely to see him on a satellite Yamaha. The where and the how are unknown but it should be a good move for him to get back to the bike he was so devastating on, and it might help Yamaha with their development too.
But that's all in the future and Jorge Lorenzo was keen to stay focused on the present, at least until he'd had a few drinks to celebrate with his team, and he marked his win at Mugello as one of the top 3 wins of his career (not including championships) saying that it was a "dream come true" to win with Ducati at Mugello.
Of course, for Ducati, it was a pretty special day too, with a second consecutive win at Mugello after Dovizioso's victory last year and a double podium for the factory riders in front of all the fans and factory with their first 1-2 at the circuit.
For Dovizioso, second was not the race result he wanted and he felt he'd made the wrong front tyre choice which stopped him from being quick enough through the corners before he then ran out of rear grip as well. But 20 points were very welcome after two DNFs and he moves to 4th in the championship, 29 points behind Marquez.
It's the man who finished in third who is now the closest challenger to the World Champion as Valentino Rossi moved to 2nd in the championship, 23 points behind. For Rossi, they'd been able to improve the balance of the bike during testing, particularly over one lap, but they still need to work more for race distance. Pole position had been a very welcome surprise for The Doctor and being back on the podium for the first time since 2015 was a good way to end the weekend at home.
Valentino had been given no real choice when it came to running the hard front tyre; the medium simply wouldn't last until the chequered flag, but it did mean he was lacking grip and meant it was a tough race for the Italian. But being on the podium in front of the yellow masses all chanting his name? Totally worth it. "That 10 minutes in the podium in Mugello in front of all the fans repay you for all the effort that you do during the year".
It's moments like that when he's stood there basking in the adoration of thousands of fans, all bathed in yellow and chanting "Vale Vale Vale", that give him all the motivation he needs to still be so competitive 23 years after he started. Valentino also reached a new milestone in Mugello as he became the first rider to reach 5000 career points in the premier class as he took his 230th Grand Prix podium and his 194th in the top tier.
In 4th came another Italian, with Andrea Iannone bringing the Suzuki home to a strong finish after a very competitive weekend that saw him top all but one of the practice sessions. In the race, he was struggling with his rear tyre and losing out on acceleration as expected but he fought until the end to try and take the final place on the podium away from Rossi and as he looks to secure his future in MotoGP it was an excellent weekend from Andrea.
The second Suzuki wasn't far behind with Alex Rins making it a double top 5 for the Japanese team and the Spaniard was delighted, especially as he wasn't fully fit after crashing on Saturday and hurting his shoulder (which he will have checked this week). Like everyone else, he struggled with front grip but it was a brilliant ride for Alex, especially as it was his first time at Mugello on the MotoGP bike.
6th went to Cal Crutchlow, which the British rider felt was better than he'd expected after a tough weekend. He'd struggled with front grip and found it difficult to overtake but as he continues to return to fitness after his huge crash in France, top Honda is a good result.
His LCR team-mate Takaaki Nakagami reached the chequered flag in 18th but was 5 laps down on the rest of the field due to his crash at the start of the race. Taka was understandably disappointed, especially because it wasn't his fault, but was pleased to have kept a decent pace after he rejoined.
Despite a strong comeback after contact with Marquez, Danilo Petrucci crossed the line in 7th after he ran out of rear tyre at the end and also experienced an issue with the fuel pump that slightly reduced his power output. He'd had a few laps in the podium positions and was "very angry" to drop back late on but I think they can take positives from the good pace he showed during the weekend.
His fellow yellow Pramac team-mate (they should really keep that colour scheme) Jack Miller recorded his first DNF since Austria last year, ending his impressive run of top10 finishes. Miller crashed out on the second lap of the race and was disappointed in his mistake after a good weekend and said: "I've learnt a lesson".
But one of the most disappointed riders at the end of Sunday was Maverick Vinales who brought his Yamaha home in 8th after a lot of issues with the front of the bike early on, leading him to say that "I cannot ride this bike", before later finding some pace but being unable to really capitalise on it as he'd already destroyed his tyres. For Maverick, the high temperatures again seem to have caught the Yamaha out and it's the difference in performance from one session to another that's really frustrating the Spaniard. Finishing 4.4 seconds behind his team-mate on the same bike and tyres when they started on the same row is not ideal.
9th went to Alvaro Bautista after what he called a "pretty hard race" but he was happy with the gap to the leader and to have secured top 10, while his Angel Nieto team-mate Karel Abraham suffered through being ill all weekend and lost the rear at the last corner on the first lap.
Rounding out the top 10 was Johann Zarco who had a difficult weekend and never really found the pace he normally shows, saying he felt they were missing something. In the race, he still couldn't find a good feeling and instead focussed on finishing the race as he was fighting his bike in every corner. Hafizh Syahrin had a good result in 12th despite struggling with grip early on and using up most of his energy trying to push to make up for it later on. It was actually a pretty good weekend for the rookie as he regains some of his confidence.
Splitting the Tech 3s in 12th was Pol Espargaro on the KTM and it had been a difficult weekend for the Austrian factory as they struggled through the many fast corners that make up Mugello. Pol had been battling spinning during the race and was having to adjust his throttle and engine maps to try and reduce that, while his team-mate Bradley Smith finished 14th after losing a couple of places late on after his front tyre pressure rose a bit high.
13th went to Tito Rabat who was really just happy to be on track and to get points after a crash at the Barcelona test left him with some ligament damage to his left arm. He had issues with the front tyre during the race saying it had felt like he was riding on ice and that it was almost like riding with the handbrake on. Team-mate Xavier Simeon finished 17th after a good start was hampered by issues with a rear tyre that kept stepping out on the Belgian.
The final point scoring place was secured by Franco Morbidelli in 15th who had a decent weekend; including going straight to Q2 on Saturday. He kept constant pace during the race and showed some good speed during the practice sessions. Fellow Marc VDS rookie Tom Luthi had a few crashes during the weekend and again fell during the race as he lost the front trying to make an overtake on Simeon and apologised to the team after a complicated weekend.
World Champion Marc Marquez took the chequered flag in 16th but 12 seconds off the points and 39 seconds back from Lorenzo after his fall at turn 10 on lap 5. Trying to explain the crash, Marc said that the front had folded on him unexpectedly when he wasn't even pushing that hard. He had struggled with the tyres throughout the weekend, with the allocation being too soft for the hard braking of the Honda, but he was happy that he'd kept a decent pace after rejoining and now looks forward to Barcelona in 2 weeks time.
The other Repsol of Dani Pedrosa didn't even make it to turn 3 of the first lap as he crashed out after touching the rear of Bautista's bike sending both Dani and Nakagami into the gravel and Pedrosa didn't have an easy weekend as he was never able to find grip with the tyres. His race was always going to be difficult as he was unable to progress into Q2 after having to use his second bike in qualifying due to a crash in FP4, but a DNF is the last thing Dani needed after a difficult start to the season.
It was a home race to forget for the Aprilia team as Scott Redding crashed out on lap 1 and rounded out a difficult weekend for the British rider who just can't find the right feeling with the RS-GP, while Aleix Espargaro had to retire late in the race after having big issues with his rear tyre that led to him almost crashing on numerous occasions and eventually left him no choice but to pull in.
On the MotoGP calendar, there is nowhere like Mugello. Phillip Island has the stunning scenery, Spielberg has the greenery and the speed, but nowhere can rival the atmosphere of a Mugello that's at the very top of its rev limiter.
Racing and Rossi are a religion for the majority that pack the grandstands and hills that line the track and they make their adoration known, and loudly. Few places on Earth show devotion like a Mugello in celebration of Valentino Rossi and his love for them burns as bright as the colour he made his own all those years ago. Long after the riders have left the podium, the invading fans remain on the grid to chant "dove Vale, dove Vale" which is their way of calling Valentino back to the podium to greet them again.. and he answers every time.
But while Mugello is always about the 46, on Sunday it was Ducati's day as we witnessed the return of a MotoGP King to the top step as Jorge Lorenzo took his 149th Grand Prix podium, his 111th in MotoGP on his 180th start in the class thanks to his 45th win in the premier class, and his 66th overall.
It was a fast and furious weekend at the Italian Grand Prix. Lap records were smashed with the fastest ever lap now belonging to Valentino Rossi and the top speed record was surpassed twice by Andrea Dovizioso and now stands at 356.5 km/h. But while we celebrate the astonishing speeds the riders are now able to reach, we also had a sobering reminder of their danger when Michele Pirro crashed in FP2. There is no worse feeling in racing than a red flag when a rider is down and the screens come out. The fear and uncertainty are palpable and while thankfully Michele was relatively ok, it's important that we don't lose sight of the dangers the riders face (so again, stop booing of riders and cheering when they crash) and that we keep pushing to make things safer.
Speaking of safety… Sunday marked the two-year anniversary of the fatal accident of Luis Salom at Barcelona in 2016 (at a corner that should have been modified years earlier) and it was lovely to see him be remembered throughout the paddock; with tributes from Moto2's Joan Mir and the Moto3 winner Jorge Martin, as well as many online messages for the wonderful young man we knew as Mexicano and who is still missed every day.
My image of the weekend? It's split actually. Michele Pirro back in the garage on the Sunday was wonderful and the Frecce Tricolori display is always breathtaking. But I think I'll choose the podium and Jorge Lorenzo standing on the top step, holding that gorgeous Mugello trophy aloft and Valentino Rossi standing next to him, looking up at one of his greatest rivals with a smile on his face and applauding him.
Remember: form is temporary, but class? That's permanent.