IF YOU LIKE WEAVING through city traffic during the week, and then blasting through the twisties on your days off, the Street Rod is probably the best Harley for you.
We found it to be surprisingly sharp and agile, with a warmed-up version of the regular Street engine delivering 69 frisky horses.
Scott Jones of Noise Cycles likes the Street Rod. And his new 'XG750R' tracker version has got us wondering what a factory Harley tracker would look like—if Milwaukee decided to counter the threat posed by Indian's FTR1200.
Scott is one of the top bike builders in the USA, and despite coming from the chopper side of the tracks, he's been bitten by the dirt bug. Last year he built himself a racebike based on the regular Street 750: "It started out as just the basic XG," says Scott. "So this year, I built one using the Street Rod—which has a 27 degree neck instead of 31 degrees."
That simple change alone made a huge difference. "This one feels so much better and easier to ride. Still 500 pounds, but more nimble."
Those of you who were riding in the early 80s may feel a slight sense of déjà vu with this bike, and you'd be right. The left-side exhaust mimics the placement of the Harley-Davidson XR1000 pipes, and the paint by Matt Ross (with pin striping by Jen Hallett Art) is a nod to the slate grey used on many XR1000s too.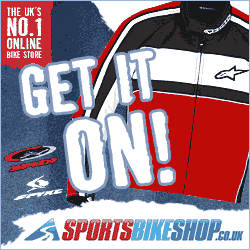 Scott's not going to be dicing for the lead with pros like Jared Mees or Brad Baker in the American Flat Track Twins series. He's in it just for the hell of it, and enjoying every moment.
But he's also inadvertently given us a pointer on what a Harley Street Tracker might look like. And it wouldn't be a difficult bike for the factory to replicate, Red Bull catch can aside. Any takers?