To add to the already glutinous amount of opinion with regards to the coming perfect storm of motorcycling's demise, I would like to mention one more possible problem. It is the simple fact that today's new riders cannot ride!
What I mean to say is they do not have any transferable "skills." Manufacturers like Honda and Yamaha have recognized this "skills deficit" and are subsequently developing a self-balancing motorcycle, and a crazy three-wheeler, the Niken. When I first saw the Niken, I thought, "Who the hell is that for?"
To quote Sherlock Holmes: A Game of Shadows, the motorcycle industry understands that motorcycles are "dangerous at both ends and crafty in the middle." Compared to horses, they require a minimum of physical skills; in particular, one needs coordination and a good degree of balance and confidence.
How can the industry make motorcycling more manageable? The industry is trying to solve the problem of coming generations raised on computer games and smart phones instead of riding bicycles.
How could a generation raised playing video games lack the ability to keep all balls juggling at once? They must have the hand/eye and foot coordination to administrate throttle, clutch, brake and shifter, so what is the problem? Like a thunderbolt, I realized it was the act of riding a motorcycle itself.
"Can't you ride?!" Millennials have no experience!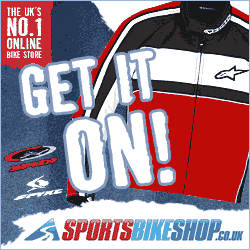 Those helicopter parents placed their kids in plastic bubbles, never letting them get out there to be a kid. These sheltered children never developed any riding skills whatsoever. This is the generation expected to save the motorcycle industry? We are in real trouble.
Motorcycles are "dangerous at both ends and crafty in the middle."
Previous generations of kids in America and the world consistently followed the same path: we get a tricycle, then a pedal bike (with training wheels) and we never looked back.
As we got older, next came dirt bikes, then street bikes. A progression of skills learned as children makes us capable of handling most street situations on a motorcycle. This agogi of childhood bicycling taught us balance, lean, acceleration and deceleration. It was a right of childhood. Even the ability to change a flat tire and wrench on our pedal bikes cannot be underestimated, as it led to the shed tinkerers.
Millennials, and now Gen Z, were shortchanged without these essential childhood experiences.
I grew up under a canopy of green with a sea of rich brown earth
Growing up in my neighborhood, kids were everywhere. During our two months off for summer, there was stuff to do (outside) every minute of the day. The boys all had BMX bikes and we rode everywhere. Any summer day we would go to someone's house and build BMX trails all morning, and ride them after lunch. I grew up under a canopy of green with a sea of rich brown earth to build, reshape, tear down and build again. Designing the layout of our trails, engineering and planning the height of the jumps (how much cubic earth it would take); can anyone say S.T.E.M.? We lived it everyday building BMX trails!
My generation was also fit; this constant travel by bike around town to parks, streams, hills, and abandoned buildings was all adventure, all the time. We rode all times of the year, night and day. We practiced jumps, skids, endos, and wheelies. We rode in sand, dirt, mud, gravel and on wet grass. Years of riding bikes in the streets with our future nemesis (the automobile), we became experienced. Crossing busy roads and predicting at an early age what car drivers would do became second nature.
I rode a 1987 GT Pro Series (TEAM MODEL) everyday of my life until I got my first girlfriend.
"Millennials, and now Gen Z, have been shortchanged without these essential childhood experiences."
The group of 10 contemporaries I rode with were all skilled riders. Collectively we crashed thousands of times. In the 1980s, kids never wore helmets. Helmets were for American football. I cannot recall any of us ever hitting our heads, not even once! Lucky, or skilled? We were great; we knew how to crash a BMX bike. This instinctive "crash reflex" became natural. You learned it, or you got hurt.
I also know that the skills I learned as a child saved me last summer, as I exited Interstate 95.
Slowing down on the exit ramp, I saw the glint of diesel on the motorcycle line. The turn tightening as I rode the corner, I knew I would cross it as some point! I got off the brakes knowing that one or both wheels would slide as I hit the diesel. I felt the front hit and ever so slightly tuck; then the back hit (now both wheels sliding). I held on without panicking. The wheels immediately regained traction at the same time. I never target fixated or locked up the brakes. The stripe of diesel mercifully ended, and it was over.
How many millennials would have come through this seat-clenching event? A childhood of BMX riding had just saved my butt.
My Generation, X (1965-1985) will be the last traditional motorcyclists with the necessary toolbox of skills that ride honest motorcycles. We should have raised free range children in a manner to mirror our own experiences.
Motorcycling should not need technological trickery to address monumental problems. Mark my words: two-wheel motorcycles will eventually be legislated out of existence as "unsafe." Congratulations Yamaha and Honda, you are the motorcycle company equivalent of the helicopter parents and contributing to traditional motorcycles' demise, in an effort to make sure no one gets a boo boo or needs a plaster (band aid).
In trying to keep this next generation safe, you have doomed it for the rest of us. Maybe Honda & Yamaha can give you a participation trophy every time you ride their three-wheeler or self-balancing motorcycle.
Is it 1891? No this is 2018, and if this technological nonsense is the future of motorcycling… I weep for you all.
We are doomed!