Everyone makes abrasive-reinforced denim these days, but Pando Moto are quietly changing the game.
We've written about Pando Moto before here on MF. Back in January we were impressed by the quality of their offering – seen only through their catalogue – and their direction that seemed to be 'making motorcycle clothing for real people'.
But is that promise kept all the way through to riding with them on the bike?
(Pando Moto wanted us to check out the quality of their new jeans, they sent us a new pair to wear – and keep.)
The first thing that grabbed us about the Pando Moto denim on the Boss Black jeans that we were sent, was the stretchy'ness of the denim. For those people who like to wear their slim-fit denim on the bike, but find the cut of most of them unable to keep up with the demands of fast riding, the freedom of movement offered by both the tailoring and the extremely stretchy 13oz denim was a huge benefit.
Armour is provided by knee inserts from Knox and there are hip inserts available too (although you'll have to buy those yourself – they're not provided in the box).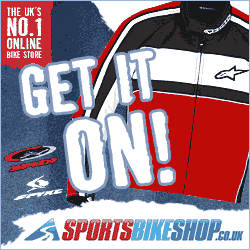 With a myriad fabric choice now being available in the 'abrasion resistant' arena, the comfort of knowing that your legs are going to protected by good, reliable DuPont Kevlar can't be understated and – although thankfully we can't vouch for their strength within a crash – the furry, yellow fabric is positioned in all of the right places and we're certain that it'll keep our skin happier than just wearing denim on its own.
There's no denying that Kevlar is hot however, so whilst the slim-fit of the denim might be welcome, the lack of airflow and warmth from the kevlar next to your skin will mean that you'll find yourself with a sweaty set of pins by the time you've reached your destination.
But whilst the skinny fit might make you a slave to fashion, the little details of the jean show that Pando Moto have thought things through with more focus than most; the one feature that impressed us more than perhaps it should have with the Pando Moto Boss jeans was the clever little reflective strip on the inside seam of the bottom of the legs… When you turnover the jeans – as our little legs AND fashion dictate is a must – that reflective ribbon provides a fantastic extra nod to safety.
We've spent just a few days riding in the Pando Moto jeans now, but we honestly haven't ridden with a more comfortable, more pleasing pair of motorcycle denim than these.
Thoroughly recommended.