Qualifying day at the French Grand Prix saw as many previous lap records falling as it did riders, with the fastest ever laps seen around Le Mans coming in MotoGP, Moto2 and Moto3, alongside nearly 50 crashes.
It was also a historic day for the rider on pole, Johann Zarco, as he became the first French rider to secure pole position in France since Christian Sarron in 1988 at Paul Ricard. While it may only be Zarco's 4th MotoGP pole, it's another impressive front row start, with the last time the Tech 3 rider started from outside the top 3 coming back at Aragon last year.
It wasn't necessarily an easy route to pole for the double Moto2 World Champion, as Marc Marquez, Danilo Petrucci and Jorge Lorenzo all spent time at the top of the timesheets. Marquez thought he'd done enough to keep pole with 1'31.315, which was itself 0.3 quicker than the new lap record set by Maverick Vinales in the morning FP3 session. But on the final push, it was Johann Zarco that blasted to pole position with 1'31.185, setting another new lap record and securing his place at the front of the grid for his home race.
The weekend had started out well for Zarco, as he finished Friday 5th in the combined times, but he had been missing some of the feeling with the rear grip in acceleration (not an unusual issue for Yamaha), but it was to a lesser extent than normal so he was confident it could be improved and the work he and his team did during FP4 gave him that little extra pace he'd been looking for.
For Marc Marquez, he had thought he'd done enough for pole but was quick to point out how much they've improved since last year, with Le Mans proving to be a difficult track for Honda in recent seasons. His qualifying could've gone better, he admitted to making a mistake at turn 4 on every lap, but he's not overly concerned. His pace does seem to be slightly better than his rivals again this weekend; not quite to the same extent as Jerez and Austin but if he gets the chance to pull away from the group it could prove difficult to catch him.
Danilo Petrucci took the difficult route into qualifying after he had to first make it through Q1, and like Zarco, he also found a little something he'd been missing in FP4 after a minor tweak to the balance of Ducati. His race pace isn't bad, but not quite up with the fastest riders and he's set his target as a top 5 finish, which he'll need to fight for but is definitely possible.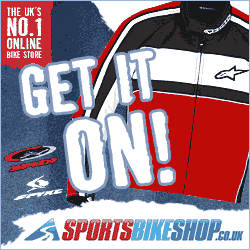 Dani Pedrosa also made it through Q1 with Petrucci but was unable to improve past 10th on the grid. The Spanish rider is still suffering with a hip injury from his huge crash at the last race in Jerez and feels that they're losing too much time, pretty much everywhere.
The third factory Honda of Cal Crutchlow was also in Q1, but the Brit had a huge crash during the session as his bike flung him over the handlebars. Crutchlow was conscious, but stretchered off the track and taken to the medical centre via ambulance before then being taken to the local hospital for further checks on his hip. It's not currently known the extent of the injury or if he'll be able to race tomorrow.
Also crashing in Q1 were the Angel Nieto team duo of Alvaro Bautista and Karel Abraham, along with KTM's Pol Espargaro, before his brother Aleix dropped his Aprilia in the Q2 session early on.
Suzuki's Andrea Iannone leads the second row of the grid in 4th after another positive weekend so far and should definitely be in the podium fight tomorrow, with the Ducati's of Andrea Dovizioso and Jorge Lorenzo lining up alongside him. Dovi, in particular, has shown good pace and is one of the closest matches to Marquez so far and should be battling at the front during the race.
Row 3 is made up of the second Pramac of Jack Miller who is having another good weekend and the two Yamaha's of Maverick Vinales and Valentino Rossi. Despite Yamaha's issues this year Le Mans is normally friendly ground and both riders have shown some decent pace during earlier sessions. Their qualifying position is something of a surprise and does give them a lot of work to do in the race, but if they're able to make a good start they should be fighting a few positions further forward.
Rounding out the top 12 are Dani Pedrosa, Tito Rabat, who is still doing a brilliant job, and Aleix Espargaro who had to qualify on his second bike after his fall.
Tomorrow's French Grand Prix will largely be decided by tyre choice, and in turn, the conditions. Marquez's pace just nudges out the others, but Zarco and Dovizioso are close, with Iannone, Lorenzo & Petrucci not far behind, along with the Yamahas who will be hoping it's slightly cooler on race day.
Regardless of who eventually stands on the top step, it promises to be another brilliant MotoGP race, along with Moto2 and Moto3, and for the French fans packing the stands at Le Mans, they'll get to see a French rider start it all off.