As a French rider with a French team, wearing French leathers and helmet and riding on French tyres, pole position at the French Grand Prix seemed to be written in the stars. It was race number 5 and so is he.
La Marseillaise echoed around the Le Mans Bugatti Grand Prix race circuit as the riders sat on the grid, but would we be hearing it again at the end of 27 laps and would we see the return of the flipping Frenchman to the top step?
The short answer is no.
In sunny Le Mans, where we lay our scene (that's the only Shakespeare reference I promise), the excitement level of the record number of fans packed into the grandstands was as high as the track temperature (44 degrees).
When the lights went out, things had immediately not gone to plan for Zarco as he essentially went backwards as those around him got better launches off the line. Jorge Lorenzo tore off like a demon from 6th and led into the long sweep of turns 1 and 2. Zarco then made an incredible move on the brakes into turn 3 as he moved up the inside of multiple riders and sat up Marc Marquez before slotting into 2nd, while the World Champion was left unsettled by the move and dropped back a couple of places.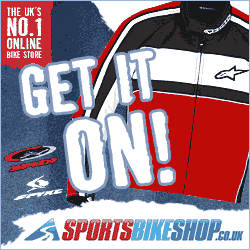 It was a crash-heavy weekend in France, with 109 over the 3 days and 28 on race day across the classes, something largely attributed to the high level of grip from the surface; great when it's there but when it goes it disappears suddenly. The first in MotoGP came just 6 corners in when Andrea Iannone slid out of the race as the rear of his Suzuki came around on him.
"A win without risk, is a triumph without glory"
Over the line to start the second lap and Lorenzo led from Zarco and Dovizioso, with Petrucci, Marquez and Rossi not far behind. The other Yamaha of Vinales was back in 11th, while both Alex Rins and Pol Espargaro had made good progress on lap 1 and had each moved up 7 places to 8th and 11th respectively.
Back at the front and Zarco was chasing down Lorenzo and his hopes of home glory, but was visibly getting out of shape, unsurprising considering that he often struggles with a full fuel tank. The next two crashes of the race came in quick succession with Alvaro Bautista falling at turn 6 and Tito Rabat crashing out at turn 8.
Lap 3 and Zarco ran wide at La Chapelle (turn 6) which gave Dovizioso an opportunity he wasn't going to ignore as the Italian moved through into second behind his team-mate. Dovi then spent a lap chasing down Lorenzo, before getting close enough to make his move on lap 5.
Dovi took the inside line at turn 3 and took the lead, but it was one that was destined to end almost as soon as it began. Coming into turn 6, Dovi was just a little wide and had a slight bobble. It may have been minor but it was enough to disrupt the contact between tyre and asphalt, and before he knew what was happening Dovizioso was sitting in the gravel at La Chapelle looking completely baffled.
Lorenzo found himself in the lead once more ahead of Zarco and Marquez, while behind them the second group of Petrucci, Rossi and Miller were closing the gap to the front.
On lap 7 at the 'S' Bleus, Marquez made his move on Zarco, with an inch-perfect pass up the inside in the change of direction. He wasn't able to keep 2nd for long though as at turn 3 on the next lap, Zarco again passed the Championship leader up the inside, although slightly less aggressively this time.
5 corners later at Garage Vert, Zarco hit the floor and in turn blew Marquez's championship hunt wide open. Zarco had come into turn 8 just a little hot and wide and simply lost the front.
There would be no French winner at Le Mans in 2018 and the fans who have taken Zarco to their heart were understandably devastated. But there's a French proverb that says "A vaincre sans peril, on triomphe sans gloire", which basically means that a win without risk, is a triumph without glory. Zarco had to go for the glory on Sunday. This wasn't about the championship, it was all about winning at home. Unfortunately, the risk didn't pay off.
As Zarco arrived back at his box with his damaged Yamaha M1, Dovizioso was sitting in the Ducati garage with his head in his hands. Both had the chance of fighting for a win at Le Mans, both had pushed too soon and paid the price.
Back on track, Marquez took the lead from Lorenzo on lap 10 at La Chapelle, with a hard, but ultimately fair, move up the inside. Lorenzo then dropped back to 3rd one lap later as Petrucci passed him at the Musee corner at turn 7. Scott Redding crashed out moments later at the same corner, marking another difficult weekend for the British rider.
Lap 13 and this time it was Valentino Rossi passing Lorenzo with a perfect move up the inside of Garage Vert that left no room for retaliation. It continued to get worse for Jorge as on the next lap he was also passed by Jack Miller, dropping the factory Ducati rider back to 5th.
Out front, Marquez lost the front at turn 3 but was able to save it on his elbow. Something he attributed to his crash at the same corner in FP3 saying that it had meant he'd entered that corner "always careful" and that he'd kept his body stiff and used his elbow "like a stick".
Behind him, Petrucci had also seen the incident, saying "I saw Marc lose the front and I say oh, maybe he's in trouble. He was so in trouble that the lap later he did his best lap! He is incredible".
And Petrux was right. The lap after that mistake at turn 3, Marc put in the fastest lap of the race and increased his gap back to Petrucci by almost half a second.
Further back, there was a battle of the rookies as Morbidelli and Syahrin fought it out for 12th place, while Cal Crutchlow was putting in the ride of a warrior as he passed Pol Espargaro for 10th on lap 19.
From this point, everything stayed pretty calm, or as calm as it gets in MotoGP when riders are racing around at over 300km/h on used tyres. Marquez continued showing terrifying consistency out front, Vinales made it up to 7th after passing Aleix Espargaro and Rins, and Dani Pedrosa took 5th from Lorenzo with a lovely pass at turn 8.
Jack Miller found a bit of late pace and tried to close in on Rossi, but was unable to make any meaningful progress on the Italian, while Crutchlow was able to make it pass Aleix and Rins for 8th in the late stages.
On the last lap, Marc Marquez looked back over his shoulder as he came out of turn 10 and unsurprisingly found no-one there as he now had a 2.3 second lead over Petrucci, while Rossi was a further 3 seconds behind.
As the current World Champion and championship leader wheelied over the line to take his first 3 in-a-row since 2014, he cemented his lead in the standings and gave the RC213V a well deserved "good job" rub.
On his 95th MotoGP start, Marc Marque took his 64th Grand Prix victory and equalled Casey Stoner on premier class wins with 38. It was also his 106th Grand Prix podium, his 67th in MotoGP and he now leads the championship by 36 points.
In recent years the Honda has struggled at Le Mans, and this time last year Marc was so unhappy that he told his team that he wasn't enjoying racing. This year the work that Honda has done, particularly on acceleration, paid dividends and the thing that should scare the other riders on the MotoGP grid is when Marc says he's in a "very sweet period with my bike".
He was the only rider to run the hard rear tyre, with everyone else choosing the soft compound, and after running it in morning warmup he knew it would take a few laps before it was ready to push, so he stayed patient. He didn't panic, he didn't try to make moves his tyre wasn't ready for and when he did hit the front, he left everyone else behind.
Following Marquez to the chequered flag in second was Danilo Petrucci who had a good weekend in Le Mans and took his 6th podium in MotoGP. Qualifying on the front row was crucial as the Italian tends to struggle with his starts but he kept a strong, consistent pace and now heads to his home race in Mugello on good form.
Jorge Lorenzo is still finding the Ducati too tiring to ride
Completing the podium in third was Valentino Rossi, which for the home fans seemed to make up, at least slightly, for the fact that Zarco crashed out. After qualifying 9th, Rossi had set his sights on the top 5 and wasn't overly optimistic as the Yamaha team continue to struggle technically. But they made some changes to setup that gave Valentino a little more grip and improved acceleration. Paired with a decent start, he was able to maintain a good pace throughout the race and it's an important podium at a difficult time. And just because the numbers never stop being impressive, it was Rossi's 229th Grand Prix podium and his 193rd in the premier class, on his 370th Grand Prix start.
Around a second behind Rossi came Jack Miller, who had a strong race and was able to stay close to the front group consistently. He was a little disappointed not to be able to get closer to Rossi but 4th is an excellent result for the Australian and with Petrucci on the podium, it was a great weekend for the Pramac team.
5th went to Dani Pedrosa, who finished 7.4 seconds behind his victorious team-mate. It had been a difficult weekend for the Spaniard, especially as he continued to struggle physically after his huge crash at Jerez that left him with a lot of pain and swelling in his hip. While his pace wasn't the quickest, he stayed consistent and was able to improve his setup over the 3 days.
After a demon start, it was the Desmo that ultimately held Jorge Lorenzo back as he crossed the line in 6th. Jorge is still finding the Ducati too tiring to ride and expressed the need for more support from the fuel tank, especially in the braking zone. He's able to go fast at the start of the race, despite that being when the bike is at it's heaviest, but as the physicality of riding the GP18 drains his energy he's unable to keep the pace and drops back. If you have any doubts just how difficult gripping onto a MotoGP bike for 45 minutes at over 300km/h can be, squeeze a beachball as hard as you can between your thighs for an hour and you'll still be nowhere near understanding.
23 seconds behind Marquez and 13 behind Lorenzo was Maverick Vinales in a lonely 7th place. He was more than understating when he said it was "not the race I hoped for" and other than the technical struggles he said that it had just taken too long for him to pass riders in the earlier stages of the race and then just couldn't close the gap once he'd made into 7th despite pushing at the limit. From a dominant 2017 race when no-one could touch the factory duo (until VR fell off) to finishing 23 seconds behind the winner, the higher temperatures at Le Mans this weekend stopped Vinales' hopes of taking advantage of a track that normally suits the Yamaha.
8th went to Cal Crutchlow, who only left the hospital on Sunday morning after his horrendous highside in qualifying. After a night at the Centre Hospitalier du Mans where he was kept under observation and put through multiple tests during the night, with some concern over internal injuries, as well as a contusion to his pelvis and hip area, he was passed fit by the circuit medical team (although whether you should be able to ride after spending the night in the hospital is possibly debatable) and started from his qualifying position of 13th. The British rider had remained cautious at the start of the race in an attempt to avoid further crashes and after a brave ride thanked his team for giving him a great bike that he, unfortunately, couldn't take full advantage of.
Aleix Espargaro achieved his initial target of seeing the chequered flag as the Aprilia rider crossed the line in 9th. Aleix had lost time and positions at the first chicane and had to push hard to recover but was held back by a large amount of front chatter. Despite that, he was able to keep a decent pace and really just finishing was the important thing. For his Aprilia team-mate Scott Redding it was another weekend to forget as he crashed out after struggling with his front tyre. Had Redding seen the flag he would've been given a 1.9-second penalty for taking a shortcut, but despite feeling "ok" with the bike during the race, he still hasn't found the setup and feel he's looking for from the RS-GP.
Alex Rins rounded out the top 10 after a tricky weekend that saw the Suzuki rider trying to find the right balance during the race. 10th is a decent result, especially following his 3 DNFs so far this year and we'll soon be back at tracks he's ridden on the MotoGP bike so should hopefully see some improvements, because he has the pace. Continuing the trend of only one Suzuki seeing the flag was Iannone as he followed his back-to-back podiums in Austin and Jerez with a DNF. Andrea was unsure why he crashed, just saying that he lost the rear but it's possible he just pushed too hard too soon, a shame considering the good pace he'd shown.
11th went to the first of the KTMs and Pol Espargaro. It had been a decent start for Pol who made up a lot of positions early on but he lost touch with the group and couldn't make further progress. Despite finishing 32 seconds behind Marquez, Pol was upbeat that they'd finished "almost 20 seconds faster than we were last year". Bradley Smith had brought the second Austrian machine home in 14th and was happy with his race despite losing quite a bit of time fighting for position at the start.
Hafizh Syahrin won the battle of the rookies for 12th despite having a bad start and getting stuck in the group. He found a good pace, regained some of his confidence after some big crashes and again learnt a lot. It was a good race from the Tech 3 rider.. and that's more than can be said for his team-mate.
Johann Zarco takes home 0 points from his home race after having a bad start but recovering in the chicane, before entering turn 8 a little fast on lap 8 and losing the front. The French rider had felt good on the bike but with a still reasonably full fuel tank and the medium front tyre he just pushed too much too soon. Despite his anguish at throwing away at least a podium, he was able to look at the positives that he'll be able to "take home very nice memories with the pole position" and he got a lot of love from the French fans and those moments are ones he won't forget any time soon.
Franco Morbidelli crossed the line in 13th after an ok race that saw him eventually have to slow down because of the rear tyre, while his Marc VDS team-mate Tom Luthi finished in 16th after losing time at the start and not having the best front feel before improving slightly towards the end.
The final point went to Takaaki Nakagami in 15th who despite being injured after a crash earlier in the weekend felt ok and had a better feel with his bike than he'd experienced back in Jerez. After 15 laps Taka struggled with the front tyre but it was an important point for the rookie.
Number 17 Karel Abraham finished in 17th (I like a bit of symmetry) after a hard weekend and simply said: "I'm doing my best and it seems, for now, it's not enough". While the second Angel Nieto bike of Alvaro Bautista ended it's race early on in the gravel after Bautista lost both the front and rear at the same time. Alvaro said that he'd felt comfortable on the bike and thought he could've fought for the top 10 if he hadn't crashed out.
Unless Marquez has a disaster couple of races and someone else has an overnight revelation, they should be afraid, very afraid
The final finisher in 18th was Xavier Simeon who struggled in the race and had a lot of pain in his right arm during the 27 laps. Despite that, he was happy to have found a good setup in the warmup which he hopes will prove useful in the next races. Team-mate Tito Rabat crashed out after using a different line into the corner to defend his position, which caused him to lose the front and summed it up simply by saying "I screwed up". Aside from the result, there were some promising moments from Tito during the weekend.
Then there's Dovizioso, who was as disappointed with himself as he was confused about the crash when it happened. Andrea simply went wide, got a little unstable and lost the front, an easy mistake to make but one that Dovi branded "unacceptable", particularly considering his title aspirations. Dovi showed some of the best pace over the weekend and was expected to be Marquez's closest rival on Sunday but after a DNF in Le Mans and his DNF in Jerez, things aren't looking so pretty despite his obvious pace and ability.
The championship is still a pretty tight fight, but only if you ignore Marc Marquez. He is 36 points clear of Maverick Vinales in second, who has that position less because of performance and more because he hasn't crashed out of a race so far this year (to finish first, first you must finish). One point back is Zarco, with Rossi a further 2 behind and in turn 2 ahead of Petrucci. From 2nd to 9th the riders are split by just 13 points, with Pedrosa in 10th 17 points behind Dovizioso who's in joint 9th place with Crutchlow and 49 points behind Marc.
If the rest of the field weren't already feeling that Marquez was uncatchable; after 3 wins in-a-row and after showing almost unmatchable pace and with a huge championship lead, they probably do now. Unless Marquez has a disaster couple of races and someone else has an overnight revelation, they should be afraid, very afraid. Destroying the sport? Don't be ridiculous. Destroying the competition? Absolutely.
And just because the message still isn't getting through the incredibly thick skulls of some spectators (not fans) I'll say it again.. your booing and jeers are as unwelcome as they are ineffective. You're not bothering him, you're just pissing the rest of us off. He's not slowing down and regardless of which rider you support he's beating them. If you can't be nice, be quiet. After all, even Valentino applauded him on the podium.
But as marvellous as Marquez was, he's not my rider of the weekend. That goes indisputably to Jakub Kornfeil. In the Moto3 race as the riders came around to start the last lap, Enea Bastianini crashed and Kornfeil found himself faced with the belly-pan of a Leopard Honda. Now normally in this situation, if you can't avoid it you hit it and pray for the best. But not this time. Kornfeil did hit the Honda, but rather than it catapulting him from his bike so that he could join Enea in the gravel, it acted as a ramp and he got some big, big air. That was the spectacular part for viewing, but the skill came next. As he landed in the gravel he bottomed out the suspension (which isn't necessarily designed to take a Moto3 bike landing after going that high in the air) but rather than getting bogged down he took the racer route: if in doubt, gas and he was miraculously able to rejoin, albeit while seeming a bit awed at what had just happened. I'm not sure if we need to give him a showjumping rosette or a motocross trophy but he deserves something because I am still watching it and shaking my head.
There's now 2 weeks until the next race, which is at one of my favourite places on Earth; the beautiful Mugello. But the work hasn't stopped as both Moto2 and Moto3 have a 1-day test at Le Mans, while MotoGP head to Barcelona on Tuesday to try out the new surface before the race there next month.
And a final note to end on. The 22nd May, marks the 1 year anniversary since Nicky Hayden sadly passed away following a cycling accident. The Kentucky Kid is still universally missed so keep him and the wonderful Hayden family in your thoughts tomorrow.
Let's get it.