BUTCHER GARAGE IS NOT a familiar name around these parts. But they specialize in a genre we'd love to see more of: extreme custom scooters.
Judging by this pseudo-scrambler Vespa PX 150, they've got the imagination for it, too.
Based in Saint Petersburg, Russia's second-largest city, Butcher Garage is run by three friends: Alex, Mitya and Miha. They've been operating for eight years now, repairing, tuning and tweaking scoots.
The crew rely heavily on the German scooter parts specialists SIP Scootershop. "In our country, you can't just go to the store and buy everything you need," Alex explains. "We can only dream about what we could build with access to the full SIP catalog. In the workshop, we call it 'the bible'."
SIP and Butcher started talking two years ago about building a custom to showcase the skills of both brands. And it was around that time that 'scrambler' had become the style du jour for customs.
"Following the fashion in the custom world, almost every motorcycle manufacturer presented a 'scrambler' at EICMA that year," says Alex. "We saw it as an opportunity to take advantage of the trend, and build a Vespa in the same style."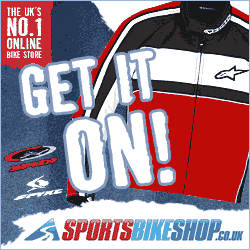 "At that time, there were also custom projects designed for cross country or desert racing. But in our opinion, they served functionality to the detriment of style. We decided to take a risk and to combine off-road qualities with urban design—to create a bike to escape from the city."
SIP Scootershop green-lit the project. Butcher Garage grabbed the super popular two-stroke Vespa 150, and proceeded to make it unrecognizable.
---
This is an edited version of an original article by Bike Exif. It's republished here with permission and the full text and more, stunning pictures can be found over on their website.