Ari & Zack from Motorcyclist Magazine have produced what is the best review of the new Husqvarna Vitpilen 701 so far.
To say that we have been excited about the new Husqvarna Svartpilen and Vitpilen motorcycles is a bit of an understatement. And now, they're finally here, in dealers and their saddles have been well and truly worn-down by visiting journalists all testing out the new machines and given us their verdicts.
In fact – here's ours, courtesy of the lovely people at the esteemed custom motorcycling publication Bike Exif.
However, not all reviews have been equal and despite trawling the Internet on a daily basis, solid video reviews from the press have been hard to find – until now.
As to why this video from Ari Henning and Zack Courts by Motorcyclist Magazine is our favourite? Well, production values count for a lot. As does the fact that somebody has actually bothered to spend some time planning the shoot and has also spent some money on recording equipment…
But mainly it's down to the fact that these two are enjoyable to watch, come across as fantastically knowledgeable and actually look as if they want to share their newly found leanings with us – their audience.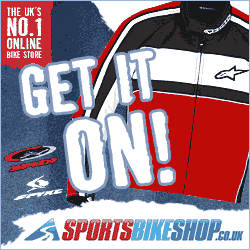 All we seem to get here in the UK are people rattling off numbers and shouting the names of their publications as often as possible. This ladies and gentlemen, is how we reckon video reviews should really be done. Well done Motorcyclist chaps… The publishing world may be a tricky climate right now, but the attention to detail here on your videos is much appreciated.
Plus, they address the common concerns with the machine, discuss the whole 'it's for hipsters' nonsense and still manage to pull off a few wheelies at the same time!