Revived Augmented Reality helmet maker all set to ship their Fenix AR lid this summer.
The story of Skully is pretty well-known by now throughout the motorcycling fraternity. If the proposed technology wasn't the draw for people, then the story around the company's collapse, the alleged founders misappropriation of funds, and the subsequent drop of their court case, or its latest resurrection should have been enough to keep the interest piqued.
And now it's looking as if customers are actually going to get the $1,899 AR helmet onto their heads, as the company has announced it will be shipping 'this summer'.
And those 'lucky' punters will be getting a notable upgrade too… Because the heads-up display, turn-by-turn navigation, voice control, rear view camera, smartphone integration with Bluetooth'd helmet will now also be coming with a Carbon Fibre shell.
Here's what the new company have to say about their aptly named Fenix AR lid,
"Following its acquisition of assets from the former SKULLY, Inc., SKULLY Technologies announced its Make It Right campaign. It was created to do just that, give anyone who previously pre-ordered or contributed to the SKULLY, Inc. effort, via Indiegogo, the opportunity to receive a SKULLY FENIX AR helmet, an improved version of the SKULLY AR-1.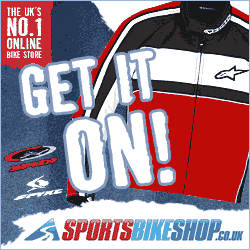 "We will ship FENIX AR helmets in the order in which they are received, with a portion of every allotment dedicated to Make It Right registrants," says John Lauten, COO of SKULLY Technologies. "The passion for the SKULLY Nation has blown us away since we debuted at CES in January, we're thrilled to be able to bring them a sophisticated helmet that not only looks great, but is safer and more durable than previously anticipated."