Rossi has been out testing cars again!
Remember when the whole 'Will he? Won't he?' saga of Valentino Rossi joining Ferrari to race Formula One was a thing? It's been over a decade since that particular rumour failed to truly die and since then Vale hasn't put his love of all things engine-based to bed; we've seen him in numerous fiery red Italian sports cars, rally cars and even some more F1 testing over recent years.
And so here he is again, this time on track testing out the gloriously ridiculous Ferrari 488 Pista and putting it's 3.9 litre, twin-turbo V8 engine through it's paces.
With 711bhp, 568 lb-ft of torque and a feathery-light weight of just 1280kg (dry) there is a lot of car to control…
The Ferrari 488 Pista currently holds the third-place time for laps around the Fiorana test track with a circuit time of 1 minute 21.5 seconds – that's just 0.5 second off of the F12tdf and 1.8 seconds away from the LaFerrari.
But if there's one man who can keep a four-wheel car flat on track it's Mr Rossi.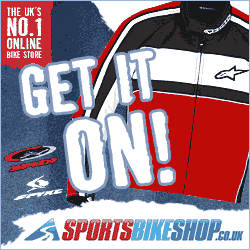 Also, if there's one man to never miss our on a branding opportunity it's definitely Mr Rossi – so his new AGV Winter Testing helmet design gets a lot of attention too!