For round 3 of the 2018 MotoGP season, the riders and their trusty steeds have touched down in Texas, where the Circuit of The Americas is hosting the "horsepower rodeo" for the 6th year.
The city of Austin proudly proclaims to keep it weird and the track itself is certainly unique, mainly because it isn't. When Herman Tilke designed COTA he deliberately took some of the best aspects from circuits worldwide to combine them into 5.5km of long sweeps, sharp hairpins, one of the longest straights, hard braking, both low and high-speed sections, quick changes of direction and an elevation change of 41 metres.
COTA is hard, both physically and technically, and it's fast. It pushes both rider and bike to their limit in one of the most demanding stops on the calendar.
There is one possible upside this year though. The bumps that have plagued Austin thanks to cars that also call it home have been ground down in many areas. The surface should now be smoother, but what that will actually mean, especially for tyres, remains to be seen.
The track starts demanding absolute commitment from the riders at turn 1, which sits atop the hill at the end of the start-finish straight. With riders braking uphill it pushes suspension to its limit, but there's not much they can do about that without seriously affecting their performance in the rest of the circuit. Making the corner itself can prove tricky; turn too soon and you hit the kerb, turn too late and you can find yourself pushed wide (you'll see the runoff here get plenty of use this weekend).
From there the circuit starts to wind it's way back down through a mix of fast changes of direction before they hit the hairpin of turn 11 that leads onto the fast back straight. They then hit the hardest braking zone on the circuit at turn 12, which will see riders enter at 339km/h before braking over 322 metres in 6.3 seconds to reach a final entry speed of just 67km/h.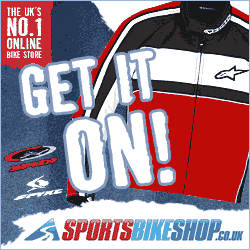 It's then briefly back to changing direction again, before a longer sweep through turns 16, 17 and 18, before the two final left-handers take you onto the front straight for an uphill climb to the line.
Another change this year is the race distance being reduced by 1 lap. It might not sound like much but with fuel consumption already on the limit for some teams, every little helps, and it could make tyre life a little less critical as well.
Since Austin arrived on the calendar Marc Marquez has been its lone star
With the surface being a bit of an unknown ahead of this weekend, how the tyres will perform is uncertain but slicks will be in the usual soft, medium and hard compounds, with the rears being asymmetric with a harder right side. Hopefully, we'll avoid any rain after Argentina (although Saturday looks a bit iffy), but wets will be in soft and medium, with the rears again being asymmetric.
Texas is known as the Lone Star state and one thing is certain; since Austin arrived on the calendar Marc Marquez has been its lone star. On paper it looks similar to the weekend in Argentina.. if anyone is going to beat Marc Marquez, it'll probably be Marc Marquez. Of course, we all know how that ended.
Marc has won the last 9 MotoGP races in the USA, plus the two races he won in Moto2 before that. At COTA he has always been on pole, with the only US pole position missing from his collection coming at Laguna Seca in 2013, which was taken by Stefan Bradl.
Ahead of this weekend, he obviously feels confident in his abilities and carries forward a good feeling with the bike from Termas 2 weeks ago. The closest rival he's had at COTA was his team-mate, Dani Pedrosa, last year, but this time out it's pretty unlikely that will be repeated.
Dani broke his right wrist after crashing on a wet patch during the last race and underwent surgery back in Barcelona where he had a screw fitted in his radius. Since then he's undergone some physio and he's decided it's worth his time to travel to Texas and see what he can do. There aren't really any tracks that are ideal for coming back less than 2 weeks after breaking your wrist, but if there were, Austin wouldn't be one of them. How he'll feel on the bike will only be discovered on Friday morning, but it's going to be a tough weekend for Dani stateside.
In Argentina, it was Cal Crutchlow that took Honda to the top step and there's every reason to expect him to be just as strong this time out. Last year saw the British rider cross the line in 4th and with him leading the championship he's going to have all the motivation he needs to secure another strong result. As he said in Parc Ferme, don't doubt him.
Also on the podium in Termas was Johann Zarco, who will be hoping to repeat the feat and if possible, take that first MotoGP win, which is surely just around the corner for the Frenchman and his Yamaha M1. Alex Rins rounded out the top 3 for Suzuki, and COTA is one of his favourite tracks, although last year didn't go so well, with Alex crashing out and injuring himself, which then ruled him out for a large part of the season. This year he's fully fit and with both him and the bike performing better, it should be another good weekend for him. Of course, the Hamamatsu factory will be hoping that their other rider Andrea Iannone will also start to find his feet this weekend.
When it comes to finding a good footing, no-one needs that more than Jorge Lorenzo at Ducati. It has not been a good start to the season for the Spaniard, who has taken just 1 point from the first two races. He has taken two podiums at COTA in the past, but right now his focus needs to be on finding a way to make the GP18 work for him.
All the riders face a challenge in Austin
On the other side of the Ducati garage is Andrea Dovizioso who summed Austin up simply as "a really nice track but rather a difficult one". Marquez's issues in Argentina helped Dovi in terms of points but this weekend he'll be hoping to be far more comfortable and get his pace back. I fully expect him to do so and Dovi should be right at the front again in Texas.
In Argentina, Ducati was mostly represented by Jack Miller who took an extraordinary pole position before being abandoned on the grid, leading numerous laps and finally finishing 4th. His team-mate Danilo Petrucci struggled but both Pramac riders will be looking for good form at COTA.
Then there's the factory Yamahas. Vinales salvaged 5th in Termas but this season is the first time since 2014 that there's been no Yamaha win in the first two races. Maverick likes the layout of COTA and after crashing out of the race last year, he wants to start turning the season around, "we can't afford mistakes. We need to fight for the victory with all our strength". A win could be a lot to ask, especially if Marquez is firing on all cylinders on Sunday, but a podium would be a very good way to end the first flyaways of the year.
For Valentino Rossi, Argentina never really saw him threaten the front group but while he acknowledges the difficulties of Austin he enjoys being Stateside. Valentino has his focus on the setup of his bike and working towards improvements with his team. While he may not have won on US soil since 2008, he has taken 2 podiums finishes at COTA, which he'll fight to repeat on Sunday.
All the riders face a challenge in Austin. Setup will require a compromise between agility and stability. Aero could be back as a concern. How the surface will perform is unknown, so tyre life is uncertain. Riders will be pushed physically just as much as their teams and bikes will be technically.
We're 2 races into 2018 and already we've had 6 different podium finishers. Crutchlow leads the championship with 38 points, which is the lowest total for the leader after 2 races since the current points system was introduced. The top 15 is covered by just 33 points, again the lowest with this points system. And only 10 riders have scored points in both of the previous races.
MotoGP is on top form and in Austin this weekend, we'll see some more incredible racing before finding out who will head to Europe as top gun.
I feel the need, the need for speed.