Austin as a venue for Grand Prix motorcycle racing is excellent; it's large (obviously, it's Texas), it's colourful and the city itself is a great place to spend time.
As a track you either love it or hate it; it's technical and incredibly physical but there's a little bit of everything. If you're looking for a racing spectacle, you won't find it at COTA, but if you want to witness a display of utter dominance there's nowhere else where it's clearer.
Argentina took MotoGP's natural thirst for drama to fever point and knocked everything out of balance. The World Champion Marc Marquez was roundly, and rightly, criticized for his actions at Termas after riding carelessly. Deliberately dangerous? No, just not quite engaging his brain.
After so much scrutiny there were really only two ways things were going to go; sink or swim. And anyone who thought it would be the first of those options clearly doesn't know Marc Marquez.
The Circuit of The Americas is his domain, his kingdom if you will. Every year we've raced there he has won with ease. This year wasn't going to be any different.
The only two hiccups in his total dominance this weekend came on Friday afternoon when Andrea Iannone topped the second free practice session and when he was given a 3 place grid penalty for impeding Maverick Vinales in qualifying.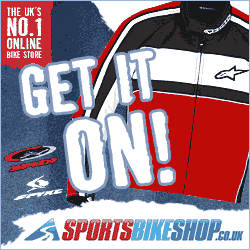 His pole position will still go in the records as his 6th at COTA and 9th in the USA, as well as being number 46 in MotoGP on his 93rd start in the class. But he didn't start from that prime spot on the grid, instead, he was heading the second row in 4th next to Valentino Rossi. But if you thought that would hold him back or make things more difficult, you were sorely mistaken.
When the lights went out, it was Andrea Iannone who got the best start, tearing forward from second on the grid as the riders made their way up the steep incline to the hairpin of turn 1. By this point, Marquez was already through into second, but the real miracle came when everyone made it through turn 1 safely and still onboard. Vinales had inherited pole from Marquez and slipped behind the World Champion into third as they made their way through the continuous changes of direction that weave from turn 2 to turn 9.
At turn 12, at the end of the back straight, Marquez made his move and passed Iannone for the lead, while two corners later Rossi and Zarco battled for 5th as the two almost came into contact with each other, which would've been the last thing this race needed.
On lap 3 Iannone decided to live up to his nickname of "The Maniac" and passed Marquez into turn 11, unsurprisingly he couldn't quite keep tight to the line and Marc cut back into the lead. Realistically, Andrea knew the move wouldn't stick but thought he'd try to keep things exciting anyway.
By the next lap, Marquez had pulled the pin and opened a gap of 1.3 seconds over Iannone. In previous years he'd been happy to stick around to stop the race feeling so long as he roamed at the front, but this time he was out to prove a point and he simply cleared off.
Vinales made the move into second past Iannone on lap 7, as he took the inside line into turn 1 and with 14 laps to go the podium was complete, while Marquez continued to pull away giving him a 4 second lead by the next lap.
Further back Cal Crutchlow passed Zarco for 5th but ran wide at turn 12 giving the Frenchman plenty of room to retake the position. Things then got worse for the British rider when he lost the front at turn 20, crashing out of position and his place as championship leader before he rejoined back in 19th.
Karel Abraham made the decision to pit at this point, after completing just 8 laps, due to pain. The Czech rider had crashed heavily in Q1 and was experiencing a lot of pain in his wrist, fingers, palm, arm and back. Karel was, unsurprisingly, struggling to turn or brake and his team told him to come in.
But while Abraham was forced to retire, there was a gladiator still on track, with Dani Pedrosa running in 7th despite breaking his wrist just 2 weeks earlier.
Hafizh Syahrin soon became the next rider to fall, as he lost the front at turn 1. Like Abraham, Hafizh wasn't in perfect condition ahead of the race after he had a very hard and fast crash in the morning warmup.
He was soon followed by Alex Rins, who crashed out 3 laps later at turn 12, giving the Spanish rider 2 DNFs in 3 races, and a bitter followup to his first podium last time out in Argentina. Alex lost the front late in the corner, which left both him and his bike right in the middle of where riders were exiting the turn. Thankfully, due to some avoidance tactics from riders, including Jorge Lorenzo and Aleix Espargaro, no-one else was caught up in the incident.
By this point, the top 4 were all having pretty lonely rides. Marquez was so far gone he was almost racing in Houston, Vinales had cleanly dispensed of Iannone, who in turn had a steady gap over Rossi. In 5th Dovizioso was chasing Zarco, but behind them, Pedrosa was exceeding all expectations, including his own, as he clung on in 7th.
The next real piece of excitement came on lap 16 when Jack Miller went in hard up the inside of Jorge Lorenzo at turn 1, forcing the Spaniard to sit up. There was definitely space at the entry of the corner, although things got a little tight as Lorenzo turned into the apex. There was no contact between the pair and while it was undeniably a hard pass, it was a fair one, and Lorenzo would've made the same move a thousand times if roles were reversed.
One lap later and Dovizioso made his move on Zarco down the back straight (hello horsepower) and gave no opportunity for the Tech 3 rider to fight back.
Apart from a late battle for 8th between Miller and Rabat, the rest of the field pretty much followed each other home, as Marc Marquez took the chequered flag 3.5 seconds ahead of Maverick Vinales. In reality, his gap was over 6 seconds, but he sacrificed that when he stood up to do a dance over the line.
Marquez had spent a bit of time in Brazil after the Argentina race, working with UNICEF and visiting a local school in Sao Paulo. The students shared some of their dancing with the World Champion, as part of the project that aims to use dance and music to boost education. Marc had told the kids that if he won, he'd dance for them, and true to his word, as always, he did.
Following him, eventually, to the chequered flag was Maverick Vinales who took his first podium finish since Australia last year and Andrea Iannone who secured his first top 3 with Suzuki and marked a return to the podium for the first time since Valencia 2016.
The cooldown lap then brought the moment of the weekend for me. COTA had done a great job remembering Nicky Hayden, naming the area under their iconic tower Hayden Hill and painting 69 onto the grass, and many riders had been carrying their own tributes to the Kentucky Kid as well. But as he made his way back round to the pits, Marc carried a 69 flag and brought it back with him to Parc Ferme.
Speaking about Nicky after the race, Marc said that honouring Nicky had been a special motivation and that he'd told his team he wanted Nicky's flag at the end of the race. "He was a good friend.. I think this was the moment.. I enjoy a lot to make that lap for his memory".
But Nicky wasn't the only extra motivation for Marc Marquez this weekend.
After Termas, COTA was the perfect track to make a point. He changed his strategy to avoid having to spend time with other riders, going so far as to say "I didn't have the confidence to battle", and instead simply left them all for dust (which there was a lot of this year, thanks to the track grinding).
Marquez knew that he would be under more scrutiny this weekend. In Friday's Safety Commission, riders were told that rules would be enforced more strictly from now on and that was demonstrated when both Marquez and Pol Espargaro were given 3 place grid penalties for riding slowly on the racing line and getting in the way of other riders in qualifying.
Now that rule isn't new, it's as old as racing itself because trust me you don't want to see a fast rider hit a slower one from behind, and it would certainly have been a penalty in Moto3 after the rules were made stricter to stop them always cruising when looking for a tow. So, it's right that it was also a penalty in MotoGP, we have to have consistency and parity in the rules and their enforcement. Marc had his attention on Iannone in front of him and didn't realise Vinales was behind him until it was too late, but that's no excuse, he's a 6 times World Champion and he knows better.
But that extra scrutiny and the increased pressure that comes with it only served as more motivation for Marc. After qualifying Marc made an important comment "my style is my style, but I want to learn from my mistakes". His riding style was questioned after Argentina when that wasn't the problem, his lack of thinking was, and in Austin, he had a point to prove.
It took Marquez all of 12 corners to lead, and apart from Iannone's brief moment of madness on lap 3, he was unchallenged from there to the chequered flag. If you want a definition of sheer domination, it would simply read: Marc Marquez in Texas. If you're not already impressed, and you should be, he was actually a little bit ill this weekend so by his own admission wasn't even performing at 100%.
Marquez is essentially a certainty for COTA, the only way he won't win there is if he screws up and there was very little chance of him doing that on Sunday. But behind him, things weren't so set in stone.
His team-mate Dani Pedrosa was performing miracles by even getting on the bike on Friday. He pushed himself to the limit in qualifying and then beat all expectations in the race. 7th place in MotoGP can be a hard fought position to take when fully fit, so 2 weeks after breaking his wrist and having surgery, it's nothing short of incredible. Unsurprisingly, he didn't particularly enjoy himself and he was struggling to control the bike towards the end, but he made it through 20 laps and 400 corners of one of the most physical tracks of the year and brought home some precious points thanks to painkillers and adrenaline (which is better than any analgesic). With more time to heal before Jerez, he should be feeling considerably better when we return to Europe. The Little Samurai is one tough cookie and for me it was the ride of the weekend.
Maverick Vinales had made some substantial steps forward with the electronics that were letting him ride in a more aggressive way, something that suits "Top Gun" and the benefits were evident as he took the flag in 2nd and showed the closest pace to Marquez at COTA. He's found a good feel on the bike and while there's still work to do, both with the electronics and the front feel, he's ready for Jerez. Interestingly, he feels that his season will really start after he's had some testing time to devote purely to setup, and the next test is immediately after the next race.
The other Yamaha was brought home in 4th by Valentino Rossi. It was a good weekend for The Doctor overall and the Italian showed pretty decent pace in the cooler practice sessions. But it was the heat on race day that prevented his podium aspirations as he struggled with the front tyre. He had been given little option but to run the medium as the harder compound simply didn't work for him, but he felt the balance of the bike might have contributed to some of his issues so there's still work to do.
Regardless, the Yamahas are definitely making progress and moving in the right direction. It hasn't been the ideal start to the season, especially for Rossi, but the return to Europe promises more to come from the boys in blue.
It was back to back podiums for Suzuki, although with different riders as Andrea Iannone secured 3rd after his excellent start. Andrea seems to look happier and calmer this season, and he reaped the benefits in the race as he stayed sensible (mostly) and brought the bike home. He'd shown good pace throughout the weekend and was the only rider to beat Marquez in a session. He didn't have enough to hold off the World Champion or Vinales but it's a very good result as he looks to prove his worth to Suzuki ahead of contract-talk time.
For Alex Rins it was a bumpy fall from the highs of his first podium at the last race. He struggled for much of the weekend; lacking confidence and feel, although he had felt better on Friday when the track was very dirty and grip levels were low. He was obviously disappointed to crash but keen to point out the positives of Iannone showing that the bike was working well.
5th went to Andrea Dovizioso, who had another weekend of damage control. Ducati expected to struggle in Austin and their concerns over turning proved true. Their issues with turning and wheelie when accelerating from low speed out of corners led to Dovi joining Lorenzo in running the aero fairing and he felt that it had definitely been the right decision. The concern for Dovizioso and Ducati is that much like last year they've shown that there are tracks where they struggle, and the thing that really held Dovi back in 2017 was not being on the podium when he couldn't win. On the other hand, he goes to Jerez leading the championship, albeit by 1 point, which puts him in a much better position than last season, the flipside of that being that there are even more strong riders than 2017.
There was no such optimism on the other side of the Ducati garage though, as Jorge Lorenzo finished in 11th and called it a "race to forget". The 2018 chassis proved to be more unstable over the bumps for the Spaniard and while over one lap he was able to put in a good time, with used tyres his pace simply wasn't good enough, which is what ultimately held him back in the race as he struggled with spinning from the tyre. We are now heading to more Jorge-friendly circuits and with just 6 points from 3 races the improvements need to come fast.
Johann Zarco brought his Tech 3 Yamaha to the line in 6th after a tricky weekend that never really saw him looking comfortable. He didn't have a particularly good start, and while his pace was pretty constant it simply wasn't fast enough, especially when he came under pressure from Dovizioso, but he did secure the position of the top independent rider.
His team-mate Hafizh Syahrin definitely had a worse time though as he lost the front on the brakes and crashed. He had lost time in warmup due to crashing so was forced to run his setup from practice, which in the higher temperatures proved to be a little too soft. It was a rude awakening for the rookie who had otherwise been pretty impressive so far this year. Hopefully, it doesn't knock his confidence and he can come back strong in Jerez.
Tito Rabat had a great race to finish 8th, a good improvement on his grid position of 14th. He'd taken a risk choosing the hard rear tyre but made it work. Tito had to make some hard overtakes but enjoyed the battles, especially with Jack Miller towards the end.
Avintia team-mate Xavier Simeon finished 20th after lacking confidence at the start but found a decent rhythm later on. Every lap is still good experience for Simeon who hasn't had the easiest transition into the premier class and he's the first to admit that he's still holding back slightly to avoid making mistakes and crashing.. understandable but at some point, he's going to have to lay it all on the line.
The star of Argentina, Jack Miller, took the flag in 9th after being beaten by Rabat late on due to a mistake he made that made him lose the front, but the Aussie had ridden a strong race and did well to make up so many places after starting 18th. It's a 6th consecutive top 10 for Jack and with him looking so much more comfortable onboard the Ducati the season should only continue to get better.
Fellow Pramac rider Danilo Petrucci had a difficult weekend and lost time in the beginning as he struggled with his harder rear tyre and was ultimately disappointed with 12th place. The track might have been a tricky one for Ducati, but finishing behind Rabat, Miller and Lorenzo won't have sat well.
Aleix Espargaro took the final place in the top 10 on his Aprilia after working hard to make up positions early on. Aleix felt the bike was working well, something that would've been a great relief after he said he barely recognised it on Saturday due to chattering and lack of traction, but he ran out of rear grip towards the end and couldn't fight for higher positions.
Scott Redding brought the second Aprilia home in 17th after lacking rear grip, an issue that was influenced by the work they had done on improving the front-end of the bike.
The other Espargaro brother finished 13th with Pol bringing the KTM home in a pretty good position despite having issues with the changes of direction that make up so much of COTA. Pol felt the setup could've been a bit better and the soft front tyre might not have been ideal, but he had looked like they'd made good improvements on Saturday so hopefully, they can carry that forward.
Bradley Smith ended a few places behind his team-mate in 16th after his front tyre gave up and left him battling understeer from lap 12. Until then he'd had good pace and had made up a lot of places, but the British rider will be disappointed to just miss out on the points.
LCR's points came from rookie Taka Nakagami on Sunday as the Japanese rider took the flag in 14th. He had hoped for more but experienced a difficult race. While his team-mate Cal Crutchlow could only manage 19th after rejoining following his crash and was obviously not happy ending an otherwise good weekend with decent pace that way.
Alvaro Bautista took the final point for the Angel Nieto team in 15th, despite lacking rear grip in the race. That issue had largely been the consequence of improving the turning, which in turn affected traction on corner exit. Team-mate Karel Abraham was unable to finish after retiring due to pain.
18th went to Tom Luthi who lost a lot of places at turn 1 as he got caught up in the group, before then having issues with front grip from the halfway point that made it difficult for him to negotiate COTA's many turns.
The final finisher was his fellow Marc VDS rookie, Franco Morbidelli, in 20th. The Italian found himself struggling to ride the way he wanted to and put the focus on the need to get the setup to suit him and his style better.
At the end of the day, the Circuit of The Americas is almost provisionally marked down as a Marquez win as soon as the calendar comes out. He certainly doesn't take it for granted that he will remain undefeated on US soil but no-one has brought forward a real challenge yet and 2018 was his 6th win at the track and 10th in the US in MotoGP.
This year he had a point to prove and he did it in the best way he knew how; by obliterating the rest of the field.
When asked what makes Marc so successful at COTA, Andrea Iannone responded "he's more strong than everybody, it's simple" and it really is. Austin goes left which suits him and he tames the challenging circuit in a way almost unheard of in motorsport.
Marquez remains the undisputed King of COTA and to those that boo him, he has one simple message "another motivation, that's it". If you think that you'll break him, you picked the wrong rider. It will only make him stronger and quicker. Your act of stupidity is self-defeating. It marks you out as a fool and is blatant disrespect to every single rider that risks their life every time that they go out on track. Silence would suit you a lot better.
MotoGP now heads back across the ocean to Europe. This is the meaty part of the season. The tracks are often as narrow as they are familiar and we get closer and harder racing with battles for positions up and down the grid. It'll be another 11 races before we leave the continent again and by then things could look very different. Next up: Jerez, and I can't wait.