From the desert sands of Doha to the thermal springs of Termas de Rio Hondo; it's been nearly 3 weeks since the season opener under the lights at Losail but MotoGP is back for round two in Argentina.
The track itself sees a mix of slower and faster sections that will call for a setup compromise that focuses on handling and turning. Termas only has 1 particularly hard braking zone at turn 5, which will see riders first hit the brakes at 324 km/h before reaching a final speed of 78 km/h after keeping the brakes on for 6.1 seconds over 316 metres. The 14 corners also host 4 medium difficulty braking areas and 3 that are a little lighter, giving the Argentine circuit a 3 out of 5 rating from Brembo in terms of difficulty.
Despite being the South American home to MotoGP, the circuit doesn't see as much track action as other stops on the calendar and can usually be quite dirty when the riders first head out onto the track. This means that grip levels vary as the surface develops over the weekend, and the first practice session is more about a general feel than fine-tuning. Termas is also traditionally quite abrasive but with large parts of the circuit having been resurfaced the exact track conditions are still a mystery.
Michelin have come prepared for all possibilities (hopefully) with an expanded allocation of 4 slick tyres for the front and rear, instead of the usual 3. The riders will be able to choose from soft, medium and hard with 2 medium options for the front that have different compounds, and 2 medium options for the rear that have different casings. All tyres will be symmetric in design, except the hard rear which will be asymmetric with a harder right shoulder.
Rain is looking likely to make an appearance at some point over the weekend so the wets are ready with soft and medium options for both front and rear, with the rear tyres being asymmetric with a harder right shoulder like the slicks.
With one race down it's Andrea Dovizioso that leads the way after holding Marc Marquez off at the last corner in Qatar. Argentina isn't always the easiest track for Ducati, and for Dovi, in particular, it's not been the happiest hunting ground in recent years with both 2016 & 2017 seeing him being taken out by other riders. But assuming he hasn't walked under any ladders or smashed any mirrors in the weeks since Qatar, he should have a much better time this year. There's no reason he can't be fighting for the victory again on Sunday, especially if tyre wear proves to be a deciding factor.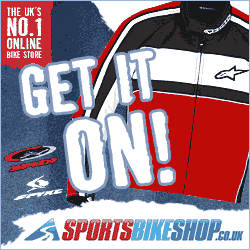 His Ducati team-mate Jorge Lorenzo will be looking at this weekend as a way to really start his 2018 season after he crashed out in the opening race due to a brake issue (which Brembo say won't happen again despite not saying what actually happened..). He's still looking to find the right setup on the Desmo that will allow him to use his riding style to full effect but feels they're definitely getting closer and I have no doubts he will get there. Will it be this week? It's a lot to ask, but anything is possible.
Over at Honda, Marc Marquez is ready to take back the top step and Termas is a track the World Champion likes. He's won there twice before and taken pole position every year that MotoGP has visited. Last year saw him crash out but he will be fighting at the front again this weekend and is definitely one of the favourites for the podium and victory on Sunday.
Dani Pedrosa's start to the season was dented by a front tyre issue in Qatar so much like Lorenzo he's ready to fix that in Argentina. The Samurai has two podium finishes out of 3 appearances at the track, with 2017 ending the same way it did for his team-mate.. in the gravel.
For Yamaha, the quest to see just how much of their problems they've fixed continues. Valentino Rossi had a great race at Losail and likes Termas, with podiums for the last two years and a race win back in 2015. The Yamaha tends to work well in Argentina, with the boys in blue taking a 1-2 in 2017. Maverick Vinales turned around a tricky weekend last time out by racing a stiffer setup that gave him the feeling he'd been missing but was held back by a poor qualifying. Assuming it works as well this weekend, both Vinales and Rossi should be back at the front again.
The other factories are a mix, with Suzuki taking positives from Qatar despite Alex Rins crashing out. Both riders showed really good potential at the first race and hopefully, that progress will continue. KTM have work to do after a slightly disappointing season opener; they've made steps forward over the winter but so has everyone else which leaves them in almost the same place. At Aprilia, Aleix Espargaro has his focus on improving his pace over 1 lap. He has good consistency so he now needs to be able to back that up with a strong qualifying.
In the satellite teams, Johann Zarco and Danilo Petrucci are both going to be making themselves known again in Argentina. Both dropped off towards the end of the race in Qatar due to tyres so if tyre wear is an issue on Sunday they'll need to be careful, and for Zarco, in particular, if he hits the front early on he'll need to make use of his experience and maybe hold back a little more. Cal Crutchlow has had some decent results at Termas with 2 podiums in the last 3 years so he's definitely another rider to expect at the front this weekend.
The favourites coming into this race have to be Marquez and Dovi, simply because the out of the last 11 races only 1 has not been won by one of them and that was Dani Pedrosa at Valencia. If Dovi takes back-to-back victories he'll be only the 3rd rider in MotoGP to do so in the first two races of the year, joining Marquez from 2014 and Vinales from 2017.
Whatever Termas holds for us in terms of track surface, tyre wear and weather conditions it's guaranteed to be another brilliant weekend of racing across all 3 classes and after 2 weekends of no track action, all the riders are going to be more than ready to get back on their bikes.