Motorcycle manufacturer Zero had their own bikes, actually stolen – for real – during security testing.
Bike thieves are the worst.
Not literally – we're pretty certain that there are some certain individuals on the world stage that could put a petty motorcycle thief into perspective – but they're 'up there' on our list alongside people who use their mobile phones on speaker whilst sat on public transport and most of the contestants from TV's Love Island.
Bike thieves are also pretty stupid. None more so than the ones who tried to make off with a couple of Zero electric motorcycles recently in London.
What made these thieves particularly stupid we here you cry? Well, how about trying to nick a couple of electric bike maker Zero's actual bikes whilst they were undergoing actual theft-tracking device testing with British bike security firm Datatool?
"I have been testing the product for several months now", said Zero UK's manager Dale Robinson, "but the ultimate test came last week, when two of our bikes were stolen from the back of a van in the London area.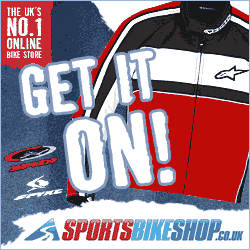 Ironically we had just been introducing the partnership with Datatool to our dealers at a conference the day before, but I hadn't expected that we would have to put it to the test when I got up the next morning."
Yep, you read that right. Literally the same night that Zero and Datatool had introduced their partnership at a dealer shindig, somebody thought it would be a good idea to take the battery-driven machines.
But did the freshly installed system actually work?
"I reported the theft at 8.00am and the data confirmed that the bike was stolen at 3.37am. Datatool collaborated with the Met Police's stolen vehicle squad, and the bikes were tracked to within a metre of their actual location, under a tarpaulin in a timber yard.
The police extraction team commented that the information given to them, in the form of a pinpointed Google map and exact coordinates, was the most accurate they had received and I got a call to come and pick the bikes up a few hours later."
Some people pay thousands for that kind of PR. All Zero and Datatool had to do was get drunk and leave a couple of bikes in a van on a London street overnight.
Amazing.