No cutting, no welding, none of that dirty, oily stuff. Just pure custom R nineT.
In 2016, French custom builder Simon Dabadie released the first of his builds – the LM#1. It was a solid beginning to a limited edition, 10 bikes series based around the Honda NX650 Dominator.
Then, late in 2017 he came back with a fresh approach to BMW's r NineT – the ER.
Only it wasn't really real… It was all based off of a kit proposal that Simon had designed intended for those existing r NineT owners looking to update the aesthetics of their bike without all that dirty, grubby nonsense of having to do mechanical things.
Thus the ER Kit was born.
Standing for Enhanced Racer, the ER kit aims to drastically change the look of the wonderful BMW based bike without requiring any alterations to the chassis, reliability or safety of the original machine.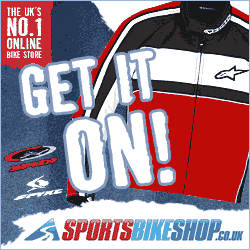 It's all bolt-on-able within the time it takes for you to – slowly – drink a cup of tea and even the lighting set-up is planned to be as easy as possible.
Annoyingly we haven't been able to find any prices of the entire kit – it was up for backing on Indiegogo previously for a relatively cheap €1995 – but the Dab Design website does mention that three versions are still available – flax natural fibre, standard fibreglass or the now obligatory carbon.
And with the bikebuilding legends that are the Wrenchmonkees posting about it this week on their Instagram, we reckon there's a good chance that firing of an email to Simon at Dab Design might well be worth a shot for any aspiring r NineT custom converts.
With it's mix of late 80s superbike and art deco stylings, it certainly makes a statement. And who says that you need to be an experienced spanner-handler in order to turn a motorcycle into something even more beautiful.