MOTORCYCLE COLLECTORS ARE the unsung heroes of the custom scene.
Most keep a low profile, but they all provide an essential service: they give builders artistic freedom and financial support, helping them to weather the inevitable ebb and flow of cash and customer demand.
Dallas-based Bobby Haas is one of the most prolific supporters of bike builders in the USA. And he's happy to share his passion with the public: on Wednesday 11 April, he'll open the 20,000 square-foot Haas Moto Museum, with 110 vintage and custom motorcycles on display.
The latest addition to Haas' collection is this extraordinary piece of motorcycle art by Craig Rodsmith.
Haas already owns Rodsmith's turbocharged Moto Guzzi dustbin fairing bike—"The Ambassador"—along with machines from Bike EXIF regulars Max Hazan, Revival Cycles, Alex Earle, Fuller Moto, LC Fabrications and Deus.
"At the 2017 Handbuilt Show in Austin, I immediately fell in love with Craig's magnificent Moto Guzzi, and shook hands on that purchase a few hours after meeting Craig," Bobby tells us.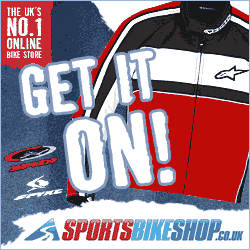 "I was so captivated by his incredible creativity and artistry that we decided to do a second custom build together. We jointly did a rough sketch, after which Craig took over the more sophisticated design and the complete build."
Craig describes the concept as a "thin, minimal board track style bike," fabricated from aluminum and with an encasing body. Hence the name Corps Léger—which means 'light body.'
The engine is a mid-1950s BSA Bantam 150 two stroke. Craig got it from a local guy, Ed Zender, who specializes in parts for English bikes.
"I chose BSA partly because my first bike was a Bantam, in the early 70s. So it was a nostalgia thing—and I think it's also a classic-looking engine, and perfect for a lightweight bike."
Craig rebuilt the motor, taking it back to stock specification. "I found a guy who's a Bantam specialist in England—Rex Caunt. He was an amazing source for parts and help."
The engine runs and the bike is rideable, although Craig finished the build in the middle of a vicious Chicago winter. "So I never rode it, but it was built with the intention of being a museum piece anyway."
The engineering is sleek, precise and polished, and so are the aesthetics. Granted, this is not a bike you'd ride to work, or even to get the groceries. It doesn't have ABS or traction control and it won't charge your phone while you're on board.
But it's a reminder that traditional skills are still out there, along with blue sky thinking, English wheels, and good old-fashioned lathes. And for that, we should be thankful. If you're in the vicinity of Dallas any time soon, head over to the Haas Moto Museum for proof that old-school craftsmanship is alive and well.
---
This is an edited version of an article that first appeared on Bike Exif. It's republished here with explicit permission.