Hands up who likes cornering corners? We all like cornering corners!
We would probably all admit to wanting to carve corners too. Which is lucky because Yamaha's new Niken is here to offer us a 'New Corner Carving Experience' and now we can all be cunning, corner carvers.
Released at the Tokyo Motor Show and then seen by most people in the metal at the 2017 EICMA motortcycle show in Milan, the leaning multi-wheeled Yamaha Niken was as divisive a motorcycle as you could get.
Here at MF we avoided the usual bandwagon of hate that motorcyclists seem to have for anything remotely new and different, and proclaimed our (albeit reserved) love for the MT-09 based machine and were instantly excited at the opportunities that it might bring.
Not everyone was quite so open-minded of course and the comment pages of most motorcycle publications were filled with slightly more anglo-saxon versions of the phrase 'kill it with fire!'.
Yamaha knew that a big, three-wheeler would need a little bit of time for everyone to get used to of course, and they also knew that they have a little bit of work to do when it comes to persuading people to actually consider a purchase.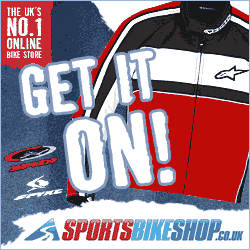 Which is right where this this new technical video from Yamaha Europe comes in.
Detailing benefits such as 'deep lean angles', 'high agility' and a 'natural riding feeling', the video goes into a little more description as to how the Leaning Multi Wheel (LMW) system works whilst detailing precisely the reason as to why two front wheels might just be the future.
There are lots of conversations about geometry and it also uses exciting words such as 'parallelogram' and  phrases like 'steering knuckle' but ultimately what the video does is make the whole machine look an absolute blast to ride!
Is now the time for three-wheelers to shine?